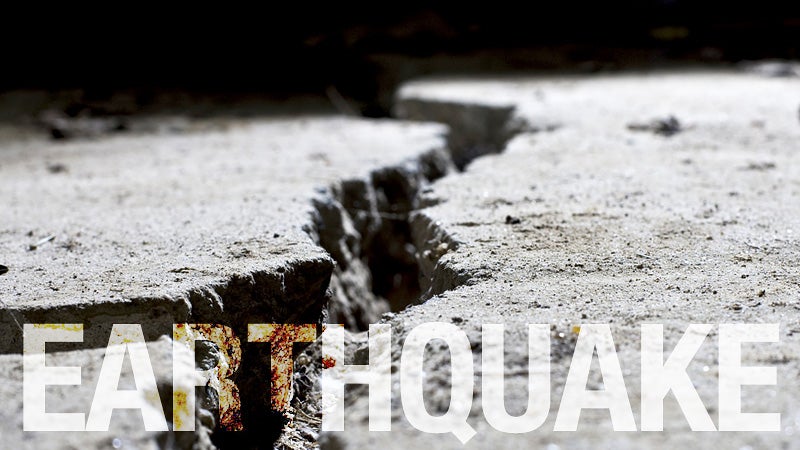 Woah! There was just an earthquake! The ground swayed for maybe 10-15 seconds here in New York. The US Geological Survey is reporting a 5.8 magnitude quake hit Mineral, Virginia. Our D.C correspondent Jim Newell says the quake was much stronger down there, shaking his house and rattling things but not knocking anything down. Updates below.
They're evacuating White House and the Pentagon.
Apparently, this is the largest earthquake ever to hit the D.C. area, according to the Times' Brian Stelter. The previous record holder was 3.6.
Early reports on Twitter show a wide swath of the Northeast felt the quake, from Ontario, to Ohio and Vermont.
There was a 5.3 magnitude earthquake in Colorado just before the Virginia quake hit. Possibly related? Or just earthquake pals?
Dramatic earthquake damage, via Twitter: Houseplant destroyed. Send me your own earthquake damage pics: Adrian@gawker.com
"I just felt an Earthquake, better check into Foursquare." -a surprising number of idiots.
Here is some bad news: The earthquake was within 100 miles of 20 nuclear power plants.
Everyone everywhere is tweeting this dumb joke. Won't be so funny when the nuclear power plants explode.


Damage report: The spire of the National Cathedral in D.C. "crashed onto the steps." Someone sent us a picture of the catherdal (left.) I guess it looks damaged, in the circled part?
Gizmodo is compiling a gallery of all the earthquake videos. They are... uh... not that exciting.
Oh, that's good, the nuclear reactors near the quake were automatically shut down.