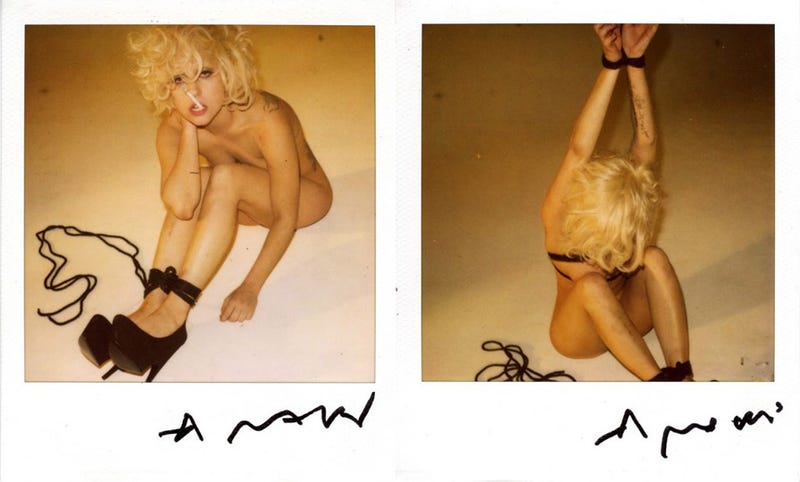 Gagaologists will remember Lady Gaga's Vogue Hommes Japan photoshoot for two major Lady Gaga breakthroughs: The genesis of the meat dress, and the birth of male alter-ego Jo Calderone. Now, a new reason to have Gaga's Japanese photoshoot seared in your mind forever: Test shots of Gaga bond, naked, and looking like she is about to be raped. Yeeeah published them today. (Look out for a contextually terrifying autoplay video ad.) They are somewhat disturbing. Here are a few of them.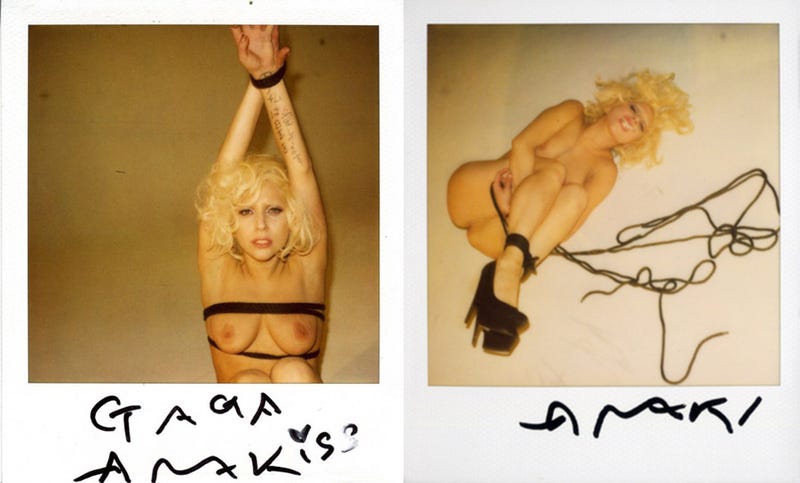 Gaga has toyed with bondage and sadomasochism before. But these images are far more verité than anything in, say, Alejandro.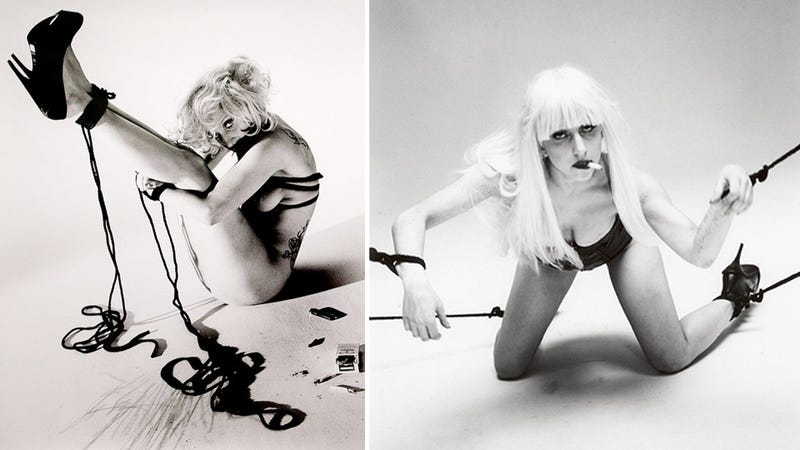 Of course, they're just test shots. A handful of high-quality bondage images suggest that the final versions, had they been produced, would likely have been pretty different.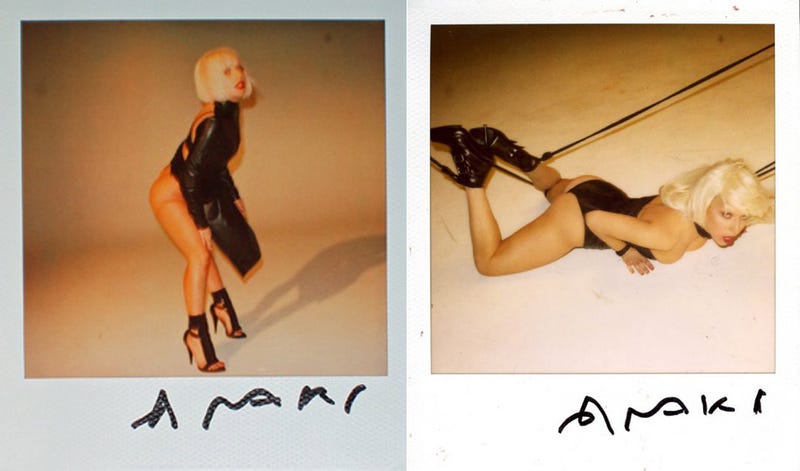 Still, these images are interesting. They're part of Gaga's "creative process" (an abandoned part, but of note nonetheless) and besides, we're basically seeing her entire body naked. The fact that they're polaroids amplifies the "holy crap just stumbled across shocking pictures of someone I know" (or feel like I know) element.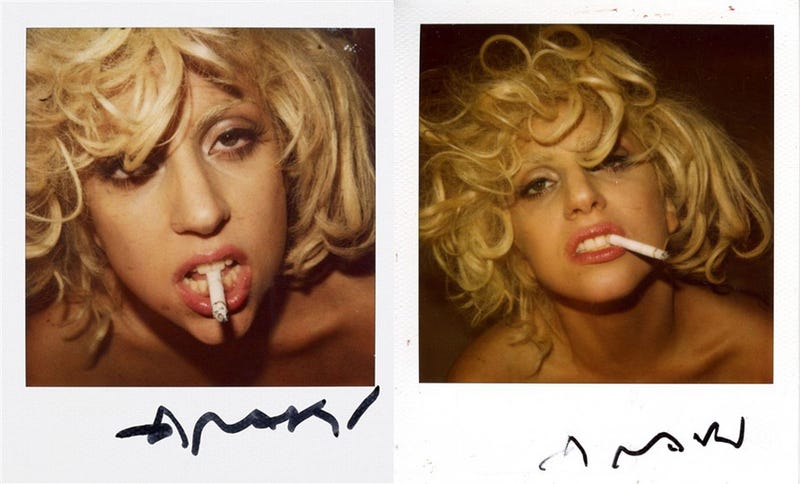 The images' frankness reminds me of Betty Page. But whereas Betty's facial expressions were very animated—ranging from wide grins to comical grimaces—Gaga is slack-jawed and sleepy-eyed. [Images via Yeeeah]