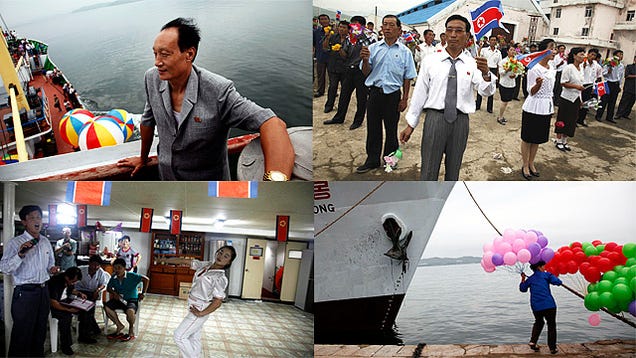 The Mangyongbong, a ferry that was previously used to shuttle passengers between North Korea and Japan, is now North Korea's hot new tourist vessel. Yesterday was the Mangyongbong's maiden voyage as a pleasure craft, embarking on a tour of the country's eastern coastline, and North Korea's official KCNA has the details:
The tourists will enjoy the scenic view of the East Sea of Korea and climb the mountain.

It will take 4 nights and 5 days.

The tourism including both sea and land sightseeing, the first of its kind in Korea, is drawing deep interest of foreigners.
It will be fun.
Bon voyage.
[KCNA via Chosun Ilbo; images via AP]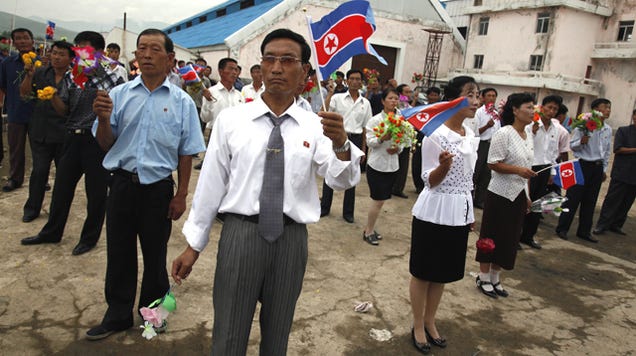 This man looks absolutely thrilled to be there. [Image via AP]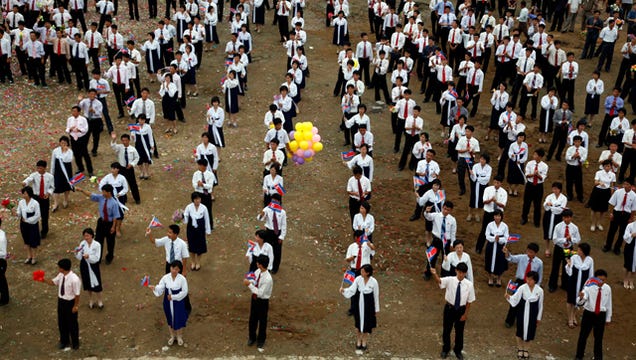 The group in the back quickly lost interest. [Image via AP]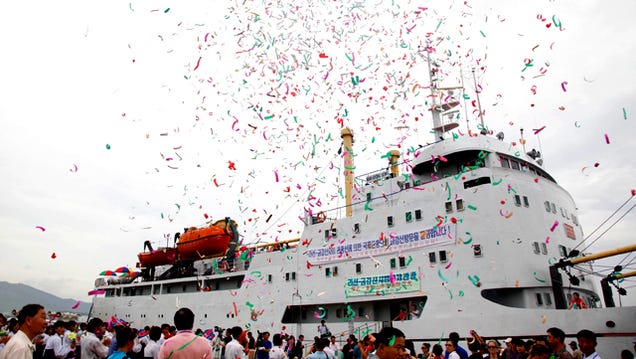 Fun! [Image via AP]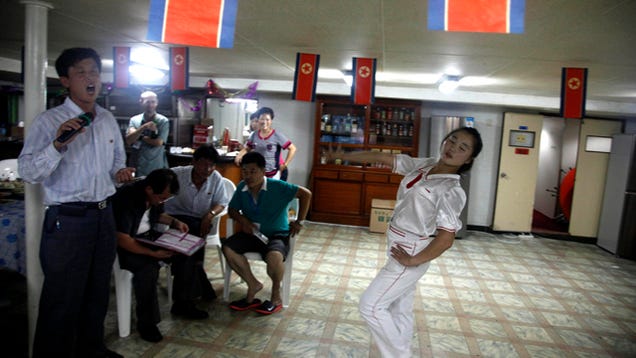 Wild times below deck. [Image via AP]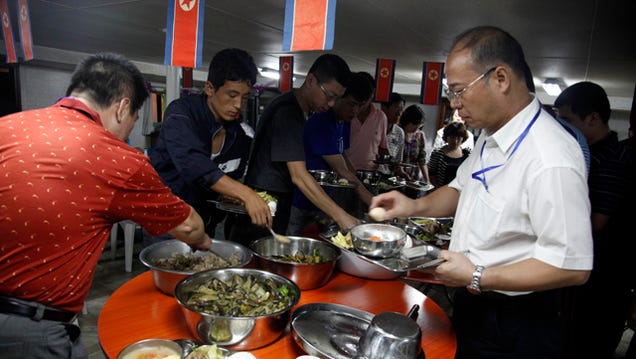 You can't go wrong with a buffet. [Image via AP]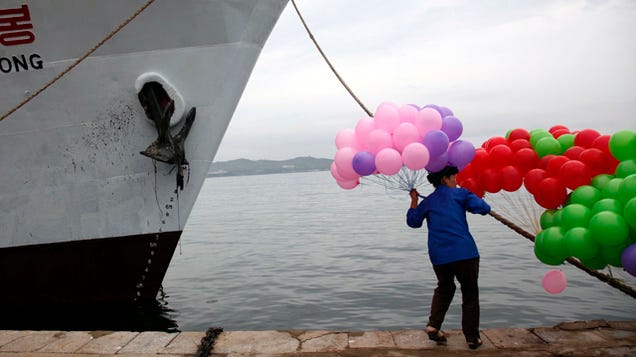 [Image via AP]