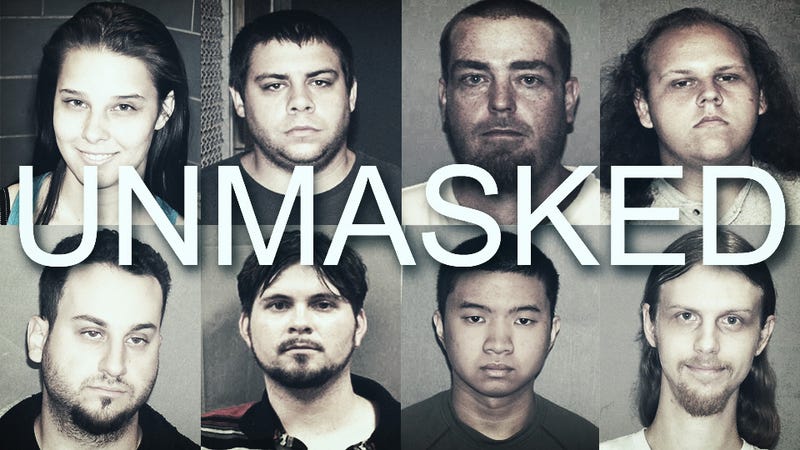 In July, the FBI arrested 16 alleged members of the hacktivist collective Anonymous, which has claimed credit for attacks on PayPal, Visa and Mastercard. Talking Points Memo obtained most of their mugshots. They were unfortunately unable to wear their trademark Guy Fawkes mask while being booked.
They're a motley bunch—mostly 20-year-old white dudes, unsurprisingly, and a middle-aged woman. Most are charged with participating in attacks that briefly brought down PayPal in November in retaliation for the company cutting off Wikileaks. Each faces up to 10 years in prison if convicted. Take a look.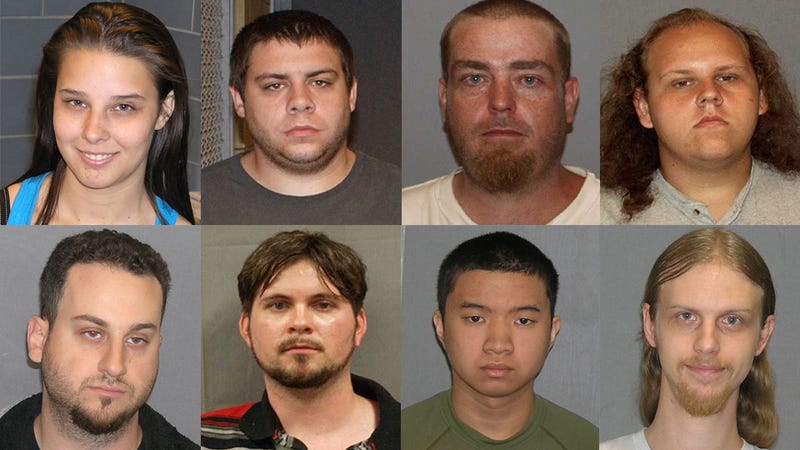 Clockwise from the upper-left corner (Click to enlarge):
1) Mercedes Renee Haefer, 20, aka "No"
2) Christopher Wayne Cooper, 23, aka "Anthrophobic"
3) Vincent Charles Kershaw, 27, aka "Trivette"
4) Scott Matthew Arciszewski, 21
5) Drew Alan Phillips, 26, aka "Drew010"
6) Donald Husband, 29, aka "Ananon"
7) Christopher Quang Vo, 22
8) Keith Wilson Downey, 26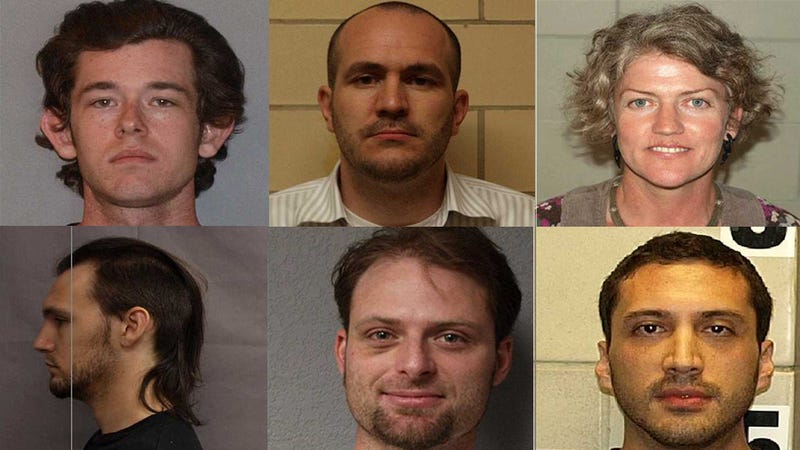 Clockwise from left
1)Daniel Sullivan, 22
2) James C. Murphy, 36
3) Tracy Ann Valenzuela, 42
4) Joshua John Covelli, 26 aka "Absolem" and "Toxic"
5) Ethan Miles, 33
6) Jeffrey Puglisi, 28 aka "Jeffer"
[Images via Talking Points Memo]