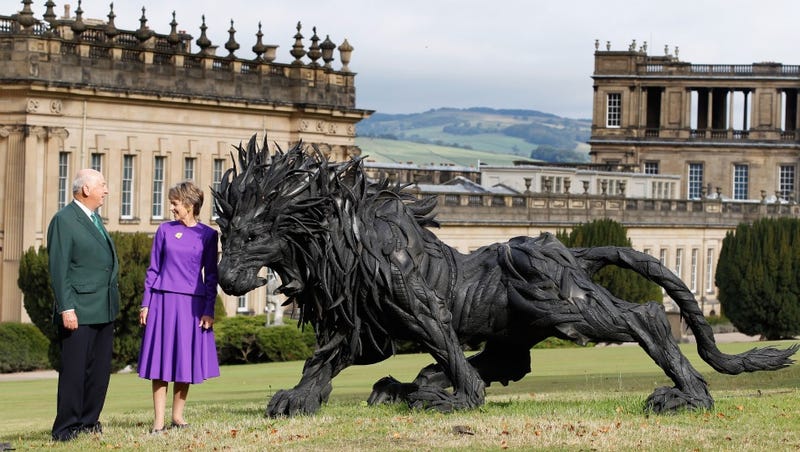 If your weary and weepy eyes need a brief respite from all the 9/11 picture retrospectives and falling-tower video replays, check out these sculptures that Sotheby's just installed in the backyard ("the gardens") of Chatsworth House—the stately abode of Britain's Duke of Devonshire. That's the duke in the picture, along with his wife and their new pet monster, Brad.
Actually Brad's one of the sculptures, ha! Fooled you for a minute. Yes, this dragon-like artwork is by Ji Yong-Ho and called Lion 2. It and 25 other sculptures make up the Beyond Limits exhibition, running through Oct. 30. Maybe these pictures will give you some ideas on how to enhance the beauty of your yard. Glue feathery Pegasus wings on your birdbath to give it a Damien Hirst effect, or drill some rivets into your garden gnomes' heads in honor of Nadim Karam's vacant-eyed man.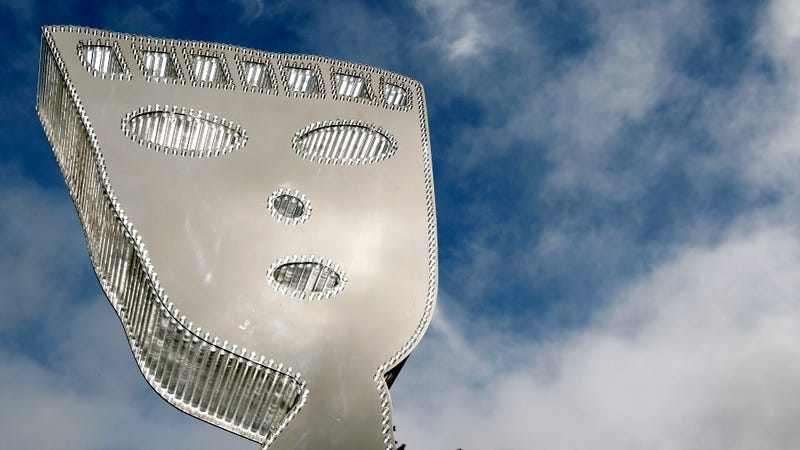 Miu by Nadim Karam [Image via Getty]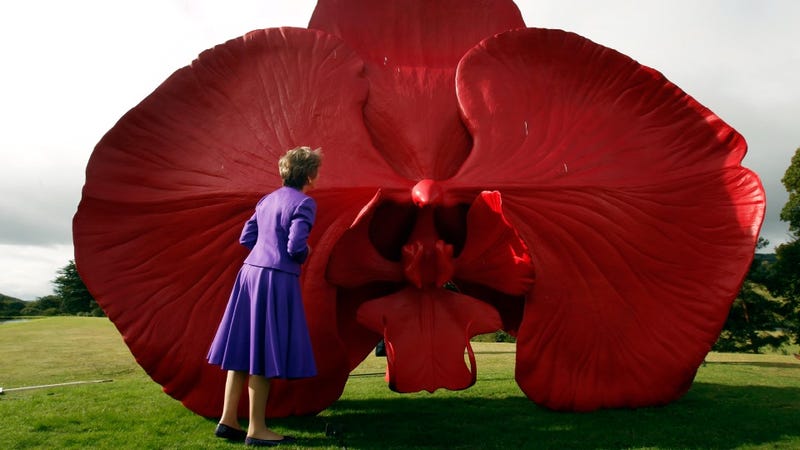 The duchess seems to be entranced by this Marc Quinn sculpture called Burning Desire.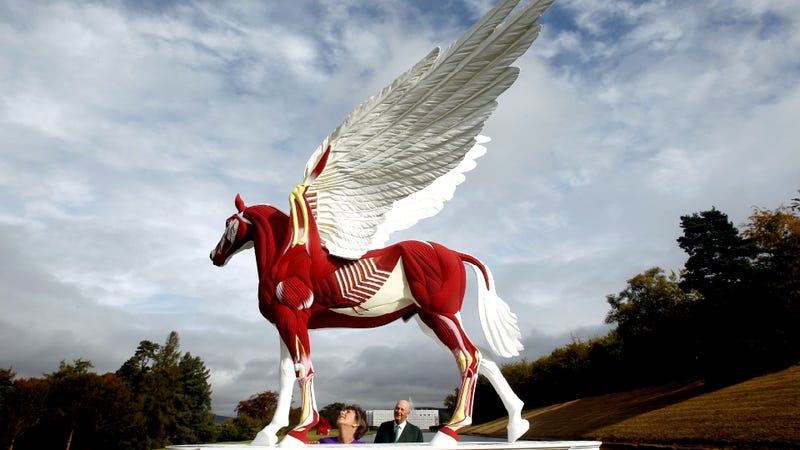 Legend by Damien Hirst [Image via Getty]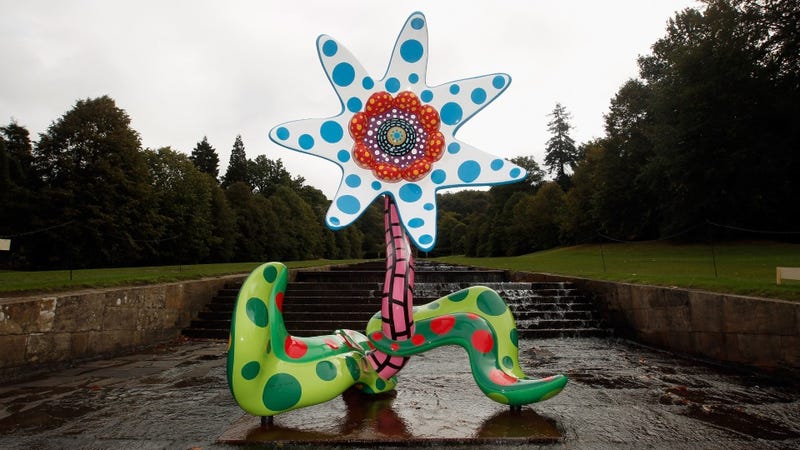 Flowers That Bloom Tomorrow by Yayoi Kusama [Image via Getty]