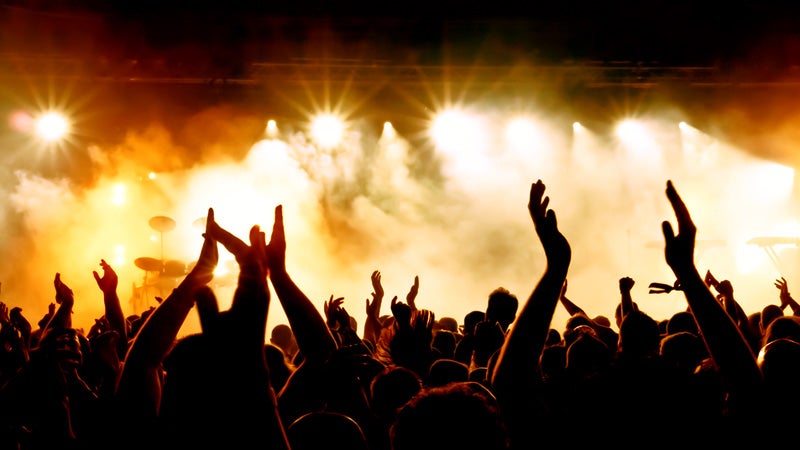 Poor Kanye. The rapper launched his first womenswear collection in Paris on Saturday, giving at least two fashion writers the opportunity to employ the timeless diss "stick to your day job." Fortunately, many artists have done just that – and made some great music as a result. Why, let's talk about it.

The New Adele Video Will Make You Cry
It seemed impossible that Adele could make "Someone Like You" from her billion-selling album 21 sadder than it already was. But the British singer has done it with her new video, above. In black and white, she takes a solitary walk in the most romantic city in the world and sings about confronting a love she'll have to overcome. Watch it and weep.
T.I. Is Now Locked Up In The Studio
T.I. wasted no time in getting back to the studio after becoming a free man last week. Anticipation was high for the rapper's first post-prison solo track "I'm Flexin'," but it wound up being kind of underwhelming.
His guest verse on the "F.A.M.E." (that's Fake Ass Motherfuckers Envy) by gravel-voiced Atlanta rapper Young Jeezy, however, is the type of redemptive mission statement you might expect from an artist who just served two back-to-back sentences. "No feeling sorry for me, keep your pity and your sympathy," T.I. raps, sounding grown. Is that an Enya sample?
As for Jeezy: "Bill Gates state-of-mind with an automatic weapon." Don't tempt him.
The One Where We Talk About Friends
Hard to decide which is cooler: the flawless bassline on "I'm His Girl" by Brooklyn newcomers Friends, or Samantha Urbani's half-sung vocals as she delivers chilled-out girlfriend-isms like, "if you love someone it should feel good to let them breathe." Either way, everyone will be talking about this band soon.
London-based label Lucky Number will release the single on October 31. The b-side, a cover of Ghost Town DJ's 1996 hit "My Boo," is just as awesome.
Sweet Zola Jesus
Yeah, we know – Feist has a new album out this week, Metals. But it's so boring! Way more interesting is Contanus, the exceptional third full-length by Phoenix-born artist Zola Jesus. Genre-wise, her music sits somewhere between electronic, gothic folk and soul, and the record is so consistent that it was hard to choose one song to post above. "Hikikomori" will do. Oh, look, all of Contanus is streaming at the Guardian and the Times just posted her new video for "Vessel."
Taylor Swift Does The A-Town Stomp
Taylor Swift joined Usher onstage in Atlanta this weekend for a performance of his club anthem "Yeah." She even sort of rapped Ludacris's part! Watch as she instructs a rapt crowd of confused Usher fans to "bend over to the front and touch your toes."
Then, on Sunday night, T.I. made a surprise appearance at the country singer's show for a rendition of his single "Live Your Life." This is, of course, phase one of a deeply calculated Machiavellian revenge plot by Swift to displace her arch-nemesis Kanye West. Watch the throne, indeed.
Mastodon Is The Antidote To Lou Reed and Metallica
Recently, Lou Reed and Metallica kicked off their campaign of self-seriousness with "The View," the first single from their super-pretentious collaborative album, Lulu, out Oct. 31. So far, the song has racked up 3,076 likes and 8,466 dislikes on YouTube.
It's up to Atlanta band Mastodon, then, to prove that heavy metal can still be likeable and imaginative with their latest, The Hunter, which came out last week. Check out the video for "Curl Of The Burl," above, in all its backwater b-horror film glory.
Prepare To Have Six Songs Stuck In Your Head Simultaneously
New York remix duo The Jane Doze have elevated the mashup to pop symphony. On "Young Hearts Wanna Beat On Their Own," they consolidate "Hummingbird Heartbeat" by Katy Perry, "Dancing On My Own" by Robyn, will.i.am's part from Nicki Minaj's "Check It Out," Whitey Houston's "I Wanna Dance With Somebody," "Your Love Is My Drug" by Kesha, and "Young Blood" by The Naked and Famous into three-and-a-half minutes of Billboard sauce with a video to match.