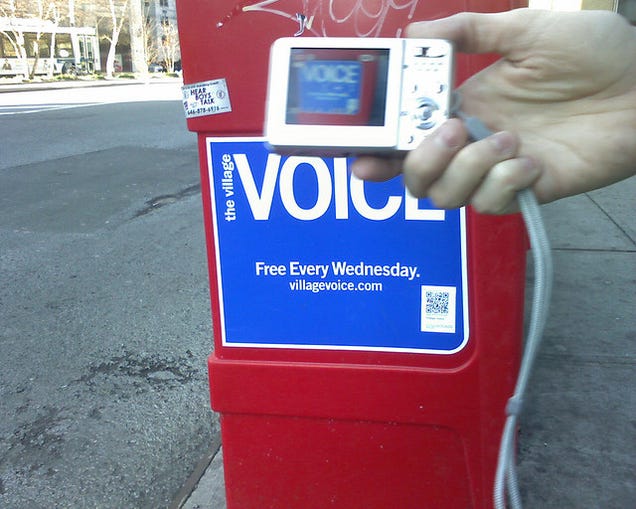 In your drizzly Wednesday media column: a prime time shakeup at MSNBC, key staffers laid off at the Village Voice, Reuters' editor writes a crappy memo, The Daily does something right, and Gary Knell's upcoming ass kissing campaign.
We hear that Ward Harkavy, one of the top editors at The Village Voice, has been laid off for financial reasons. Also laid off: Harry Siegel, the columnist hired just months ago to replace the last legendary names forced out at the Voice. The tough times in alt-weekly land continue. Voice editor Tony Ortega hasn't responded to requests for comment. If you know more, email me.
Trouble in the very important serious political media realm, by which we mean white guy talk shows on MSNBC! Lawrence O'Donnell's stupid fake "West Wing in real life" show is being kicked back to 10 p.m. to make way for America's darling, Ed Schultz, to roar into the 8 p.m. slot like a runaway train of justice, for the working man. Will Ed Schultz's surly star ever stop shining? We and several hundred other homebound viewers certainly hope not!
Remember last week when Reuters ran a poorly sourced sensationalistic story about George Soros funding Occupy Wall Street, then tried to change it quietly, and ended up creating a big online outrage-fest for a day or two. Yes, well. That happened. And now, this: Reuters editor editor in chief Steve Adler sends out a very indirect staff memo saying, in part "Indeed, if we are reporting deeply and well, we will uncover wrongdoing and other circumstances that reflect poorly on individuals or institutions. People will complain. That's ok. But even when a story is critical, it must be accurate and fair. And when we do make a mistake, we must correct it fully, openly, and as quickly as possible." He never mentions the story in question! Amazing leadership. Nobody is very impressed.
Hey, little newspaper of the future The Daily is the number one seller on Apple's newsstand app. Good to be number one at something!
What does new Muppet-centric NPR prez Gary Knell have in store for the political football network? To to "'retell' the NPR story, so lawmakers understand how many people rely on the radio service for news that no one else is covering," according to James Rainey. That means "kiss the ass of lots of Republican lawmakers who loathe intellectualism." Fun job! Media glamor!
[Photo:
Stan/ Flickr
]