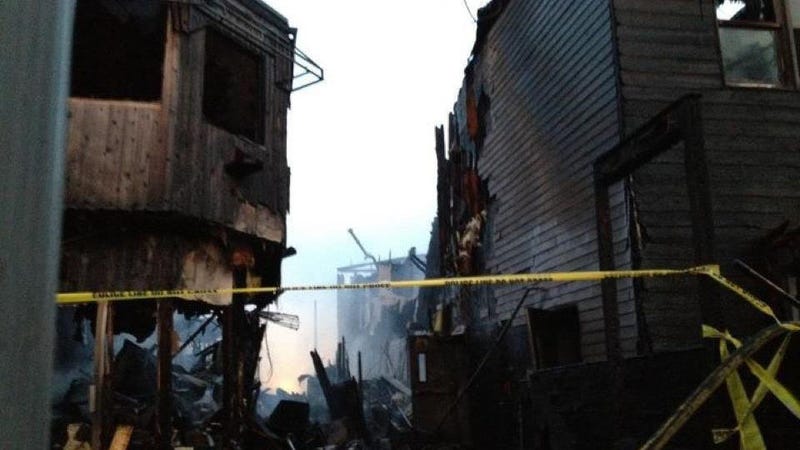 Starting at about 9:30pm yesterday, the main complex on the harbor in the Fire Island Pines, gay-list New York's summer getaway, caught on fire destroying the historic Pavilion nightclub, the bar Sip 'N' Twirl, the restaurant Pines Bistro, and the eateries and retail spaces below them. The whole complex will be demolished. Here are some scenes from the wreckage.
About 17 fire departments took two hours to get the fire under control, but, according to Seth Weissman, one of the Pavilion co-owners, the pilings under the building are still on fire now and the wreckage is still smoldering. Everything will be razed later today. The rest of the buildings in the harbor, including grocery store Pines Pantry, the bar/restaurant the Blue Whale, and even the restaurant Canteen immediately next to the complex are fine. A house across the harbor also caught on fire, but that is also under control.
Apparently it started as an electrical fire at C.F. LaFountain, a property management company with an office in the building. From there the fire got close to some propane tanks on the premises which exploded, gutting the structure. Another co-owner, journalist and author Andrew Kirtzman, released a statement about the fire on Facebook.
Though it's still early, Weissman, who purchased a bulk of the commercial property surrounding the harbor two years ago with Kirtzman and developer Matthew Blesso for about $20 million, said that they are going to rebuild and will hopefully be done in time for the summer. They owned the Pavilion half of the structure. The other building housing the Sip 'N' Twirl and other businesses that originally set on fire is owned separately.
The trio planned to renovate the Hotel Ciel (popularly known as the Botel) this winter but Weissman said that now that half of the property is destroyed they will be rethinking their plans, not just about the Pavilion but all of their properties lining the harbor. He quickly dismissed the rumor that was spreading like wildfire (excuse the pun) that he and Kirtzman had been fired and that somehow contributed to the blaze. In a town as small (and as gay) as Fire Island Pines the gossip is going to be fierce and plentiful.
[Image via Fire Island Pines Historical Preservation Society]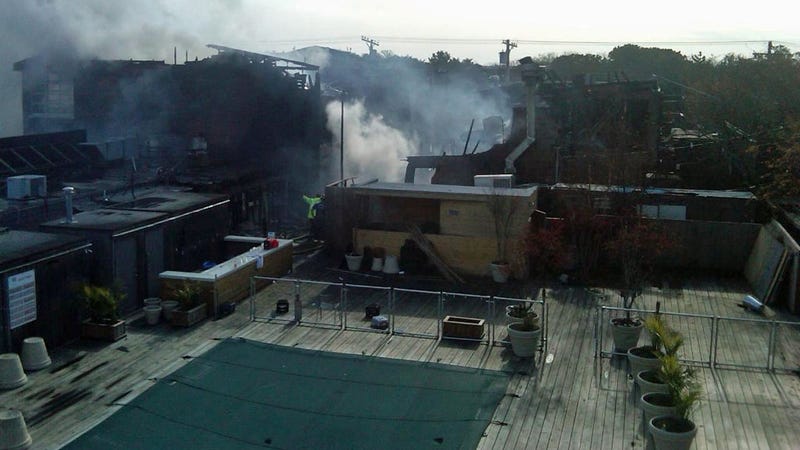 A view of the complex from the Hotel Ciel balcony.
[Image via Seth Weissman]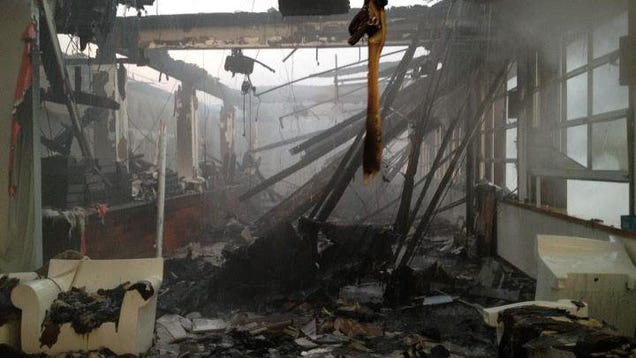 The inside of the High Tea Deck above the Pavilion.
[Image via Fire Island Pines Historical Preservation Society]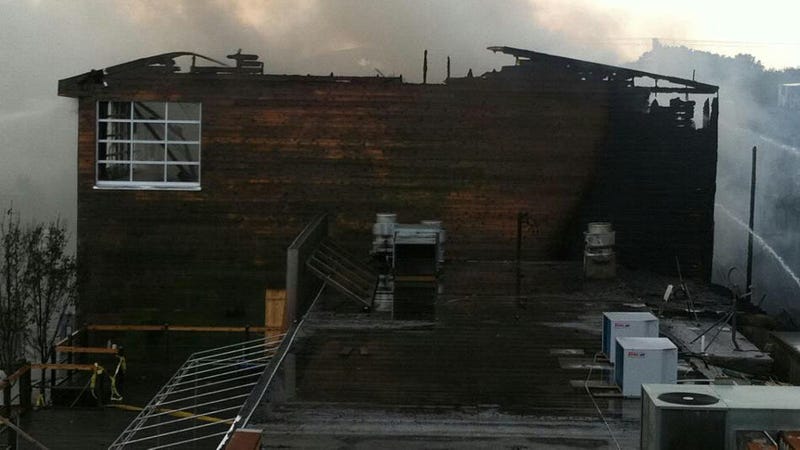 The still smoking remains of the Pavilion.
[Image via Fire Island Pines Historical Preservation Society]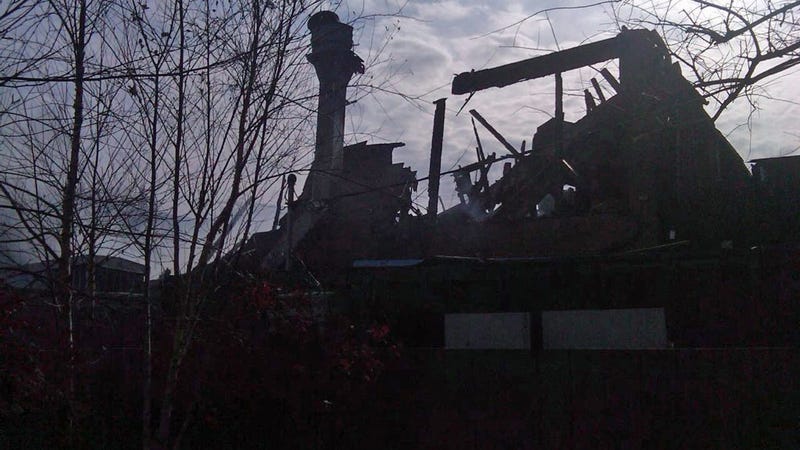 A view of what used to be Sip 'N' Twirl from below.
[Image via Seth Weissman]