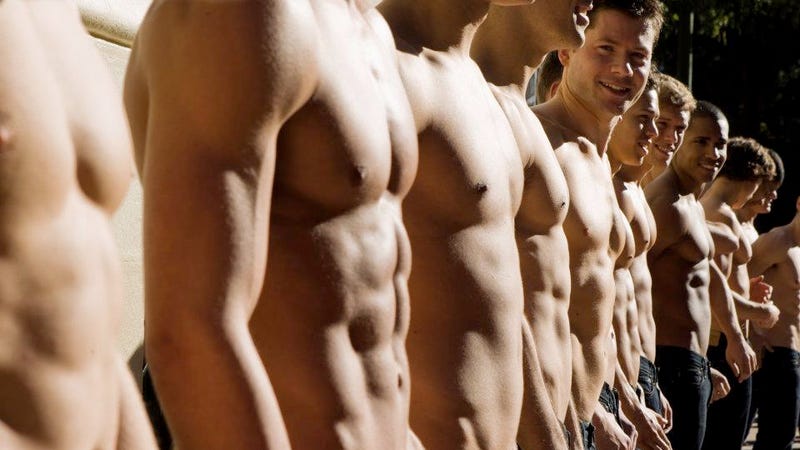 I kind of hate everything about Aryan Youth clothier Abercrombie & Fitch from their blandly preppy duds to their lame publicity stunts. But, guess what? There is one stunt that always works: hiring a jillion hot boys to pose shirtless in front of their newest store.
I know I shouldn't fall into this trap, but I do—every single time. They open a store in some major city and fly in the most preternaturally buffed and plucked specimens that make me want to run to the bathroom, throw up the chicken parm sandwich I just ate, and then masturbate. These pictures were on the Facebook page for the Abercrombie flagship in Singapore, which had all these studs lined up out front today to herald the opening December 15. See, we even fell for their viral marketing trap. Damn you, Abercrombie.
And none of these boys are really my type. I like them a bit older and hairier and seeming to possess a brain and the ambition to do something other than sell clothing to 15 year-olds with crappy malls near their houses and aging homosexuals who should know better. Oh, and PS, where are the Asians? Isn't this Singapore?
But, here we are. It's Friday. I just want to look at some hot guys and I am posting them for you to enjoy. I'm not going to stop feeling bad about loving them and just enjoy. You should too—as long as it doesn't make you shop at one of their damn stores.
[Image via AF Singapore]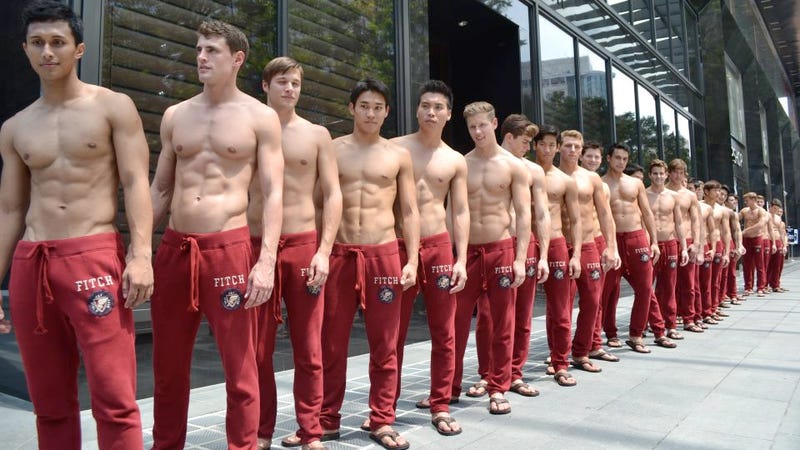 [Image via AF Singapore]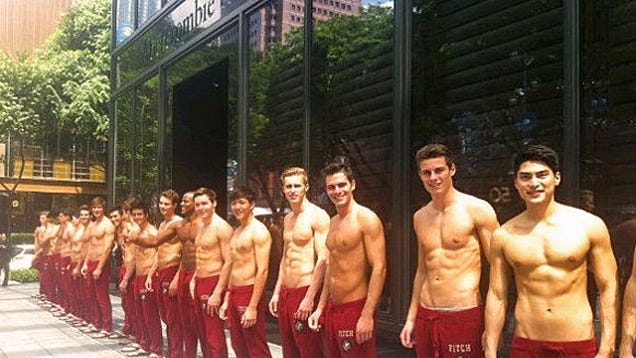 [Image via AF Singapore]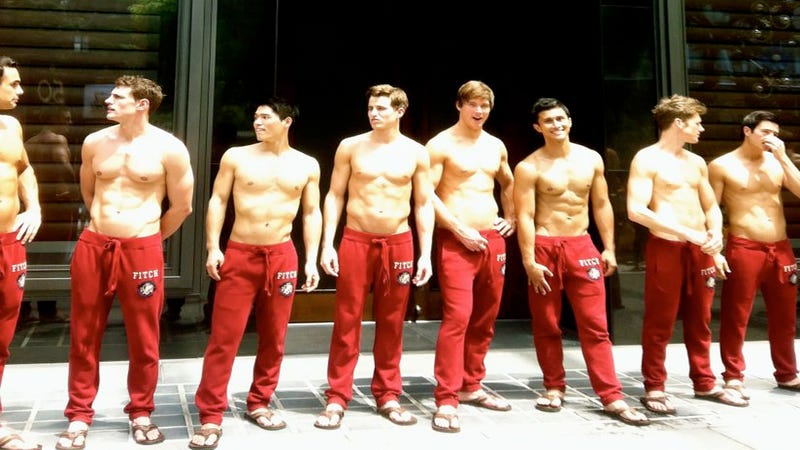 [Image via AF Singapore]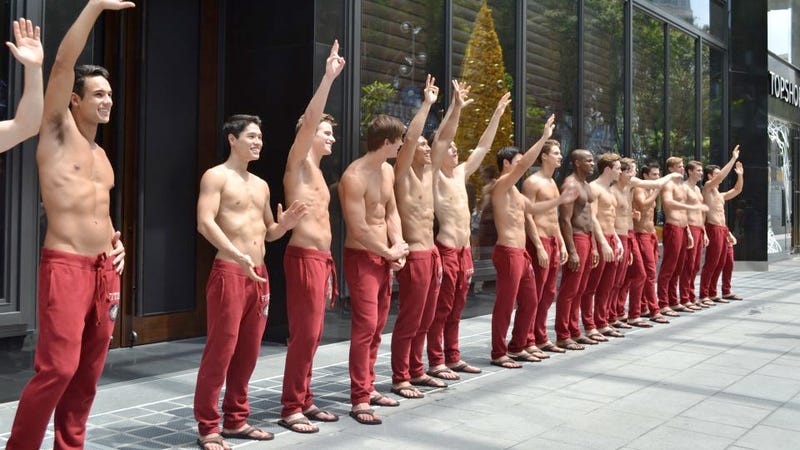 [Image via AF Singapore]