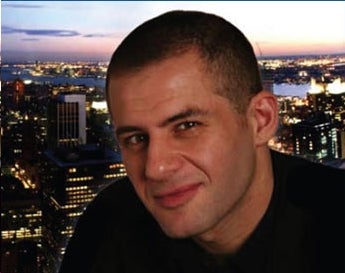 Incompetent superflack Ronn [sic] Torossian's 5WPR—the hilariously tasteless, unethical, and error-prone PR firm that's repped Tiger Woods girls and Girls Gone Wild's Joe Francis—is now in the family values business, according to a hot new press release:
5W Public Relations Expands Juvenile Division with Additional Services and Strategic Hires

5W Public Relations (www.5wpr.com) announced its new Mom 360 division due to unprecedented client expansion in the juvenile market, as well as strategic new hires. 5WPR's new Mom 360 division will offer full 360o public relations and marketing capabilities to the already flourishing juvenile division and adds special services specific to marketing to new and expectant mothers.
Yeah! You stupid cunts.