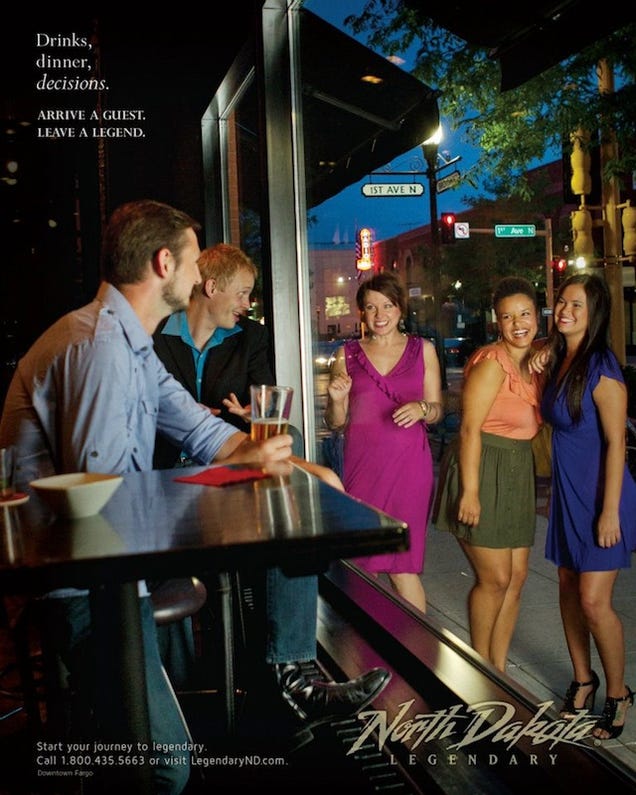 North Dakota probably regrets hiring a sex-starved 15-year-old boy as the artistic director for their new tourism campaign. They've pulled this ad because it looks like the first paragraph of a rejected Midwestern-themed Penthouse letter. (Click to enlarge)
North Dakota tourism director Sara Otte Coleman told the Grand Forks Herald: "Clearly people have way more time on their hands and watch a lot more reality TV and 'Jersey Shore' than I do, because I certainly didn't read any of that."
The ad will now be repurposed as an extremely-effective STD-prevention PSA.