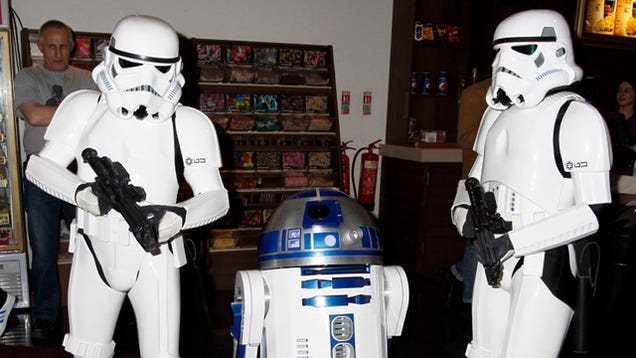 While I can't speak to the quality of 3D conversion, I can recount The Hollywood Reporter's weekend box office update. They might be freaking out about the "overperformance" of The Vow and Safe House, but I'm more interested in the re-release of arguably the most hated installment of the Star Wars franchise. You could make a claim for the Star Wars Holiday Special, but that didn't have Jake Lloyd or Jar Jar.)
Twentieth Century Fox's 3D re-release of George Lucas' Star Wars: Episode 1 - The Phantom Menace, grossed $8.6 million on Friday for a $23 million to 23.5 million weekend. It will compete to some degree with Warner Bros./New Line's Journey 2: The Mysterious Island for family audiences on Saturday and Sunday.
Yeah, yeah, it's not exactly a low number. But given that it's on par with The Rock in a sequel to a movie nobody saw, it's a little bit funny. Plus, Episode I got beat by The Vow and Safe House, which at the very least cost a lot less to make. This is far from box office failure, but it's mildly gratifying to those of us who lined up for three hours when The Phantom Menace was first released in 1999. (I realize many people waited far longer than three hours, but that's on them.)
Alas, Episode I will continue making money, and we'll have to suffer through two more shitty prequels before we get to see A New Hope in 3D. On the plus side, that gives theaters a couple years to develop 3D glasses that fit properly.
[Image via WENN.com]