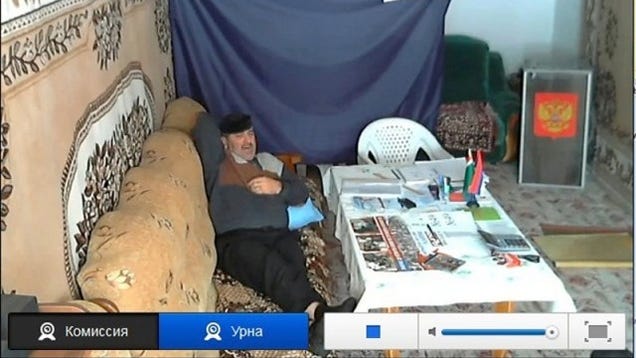 It surprised no one that Russian President Vladimir Putin was overwhelmingly re-elected on Sunday. But the massive panoptic webcam network he set up to monitor polling stations across the country captured some unexpected visuals: snoozing cops, abandoned AK-47s and dirty dancing.
As Russians voted in Sunday's election, a new $447 million network of 180,000 webcams monitored every polling station and streamed video, live, to a public website: Webvybory2012.ru. This was Putin's superficial response to protests over ballot-stuffing and corruption in December's parliamentary elections; the watchful eyes of the webcams were supposed to ensure a fair outcome. Of course, the real problem is not ballot stuffing—it's that every aspect of Russia's political and media landscape is fixed in Putin's favor.
The webcams don't make Sunday's results any less of a farce, but they're cool on a conceptual level. Many were switched on hours before voting started and captured odd snatches of Russian life in the discos, gyms and private homes that hosted polling stations. The voyeuristic images collected by the 2.5 million visitors to Webvybory2012 have become so popular in Russia that some are begging Putin to keep the webcams streaming forever. Here are some of the best.
[via Evgeny Morozov]

Russian disco

his video, shot in the Chechen village of Mesedoy, shows a policewoman falling asleep at the polls.

A woman dancing in a gym. (See also, stretching.)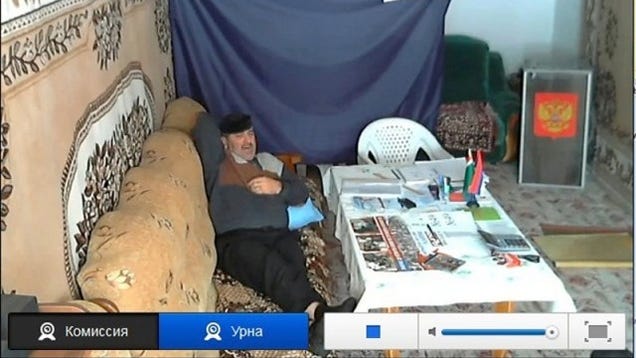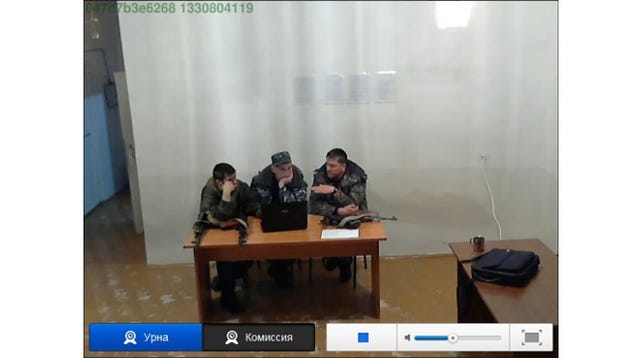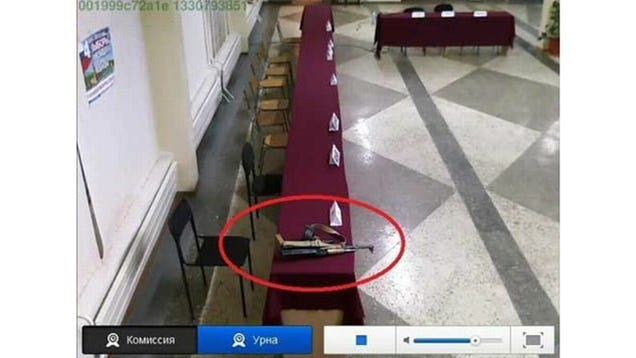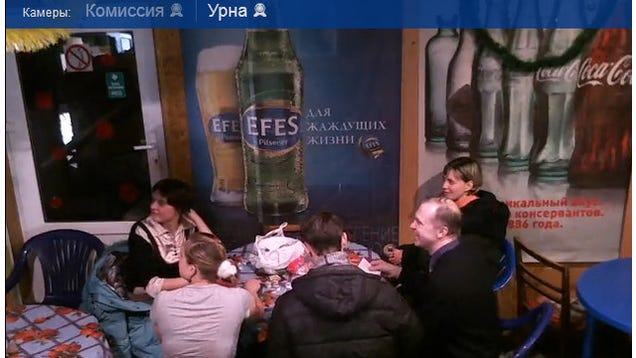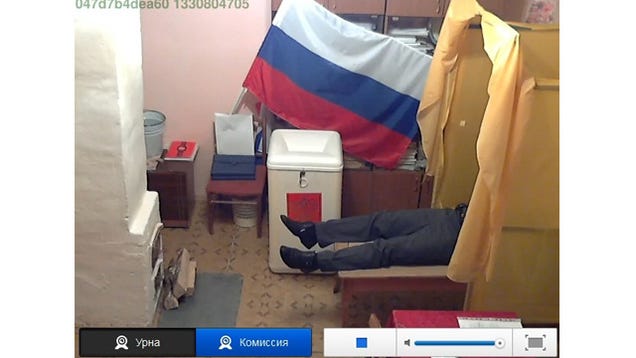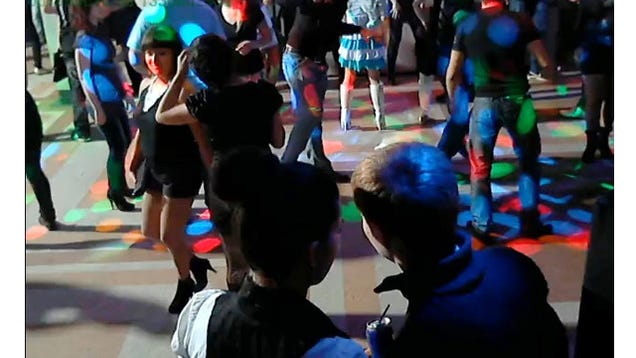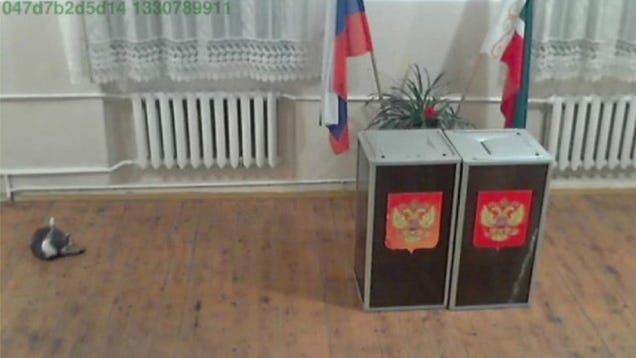 This is supposedly Chechen president Ramzan Kadyrov dancing at the polls. Nice moves.


This guy brought his own soundtrack