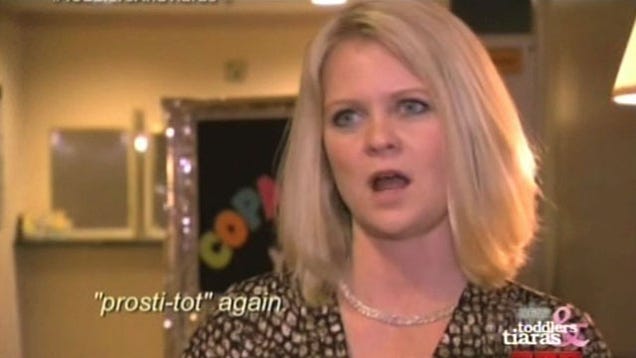 In response to our Toddlers & Tiaras post from earlier today, we received two emails within two minutes of each other from someone purporting to be Wendy Dickey, the pageant mom we wrote about. (Her Gmail picture is one of all of her kids. I recognized them from the show. If it's not her, it's someone really dedicated to impersonation.)
First up:
FUCK- ME- 3 YEAR OLD IN BOOTS??????

Hope you remember that little phrase when you are burning in hell!!!!!
And then:
I'm sure gawker is a pretty good name for you, but I think rich@PERVERTEDBASTARDMOLLESTEDASACHILD.COM would be more appropriate!