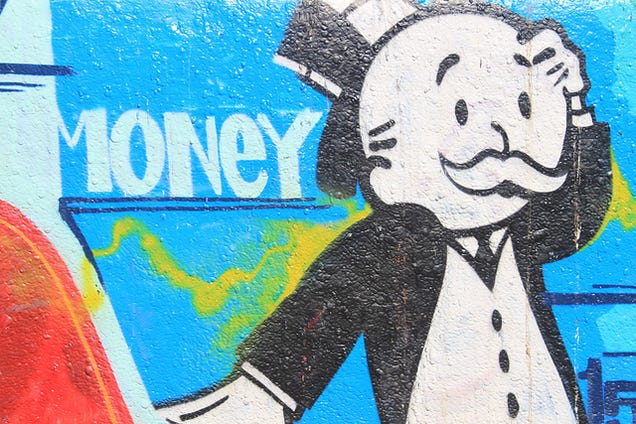 Now that the Great Recession has been over for a really long time *coughs up lung*, it's a great time to take a broad survey of the vibrant US economy and see how well all of it is doing, what with the recovery and all. How are massive corporations doing? How are common folks doing? Let's review.
CORPORATIONS
"An analysis by The Wall Street Journal of corporate financial reports finds that cumulative sales, profits and employment last year among members of the Standard & Poor's 500-stock index exceeded the totals of 2007, before the recession and financial crisis." Great!
EVERYONE ELSE
The road to recovery!
[Photo: Toga Wanderings/ Flickr]