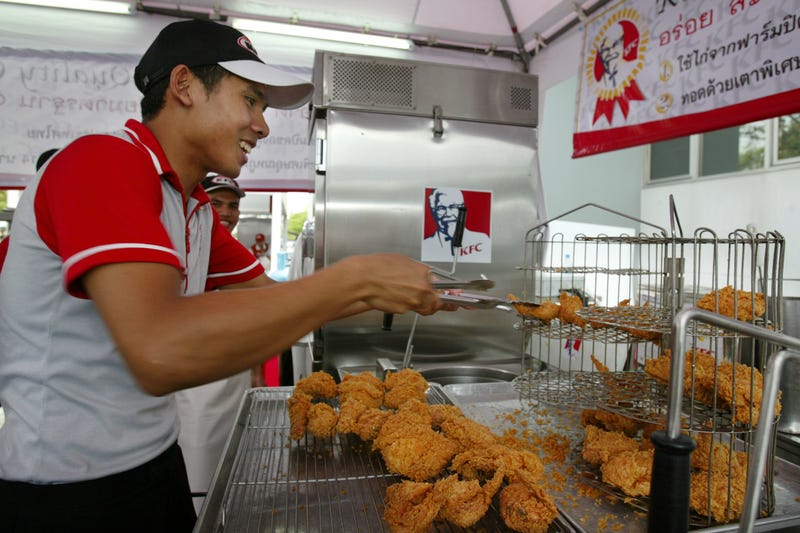 After a powerful earthquake and a series of strong aftershocks struck off the coast of northern Indonesia yesterday, KFC Thailand quickly alerted its Facebook followers to the possibility of an impending tsunami.
A tsunami of flavor, that is.
"Let's hurry home and follow the earthquake news," the company wrote on its Facebook page. "And don't forget to order your favorite KFC menu."
Not surprisingly, the poorly thought-out tie-in did not go over well. After hundreds of people called for the head of Colonel Sanders, KFC Thailand replaced the offending post with an apology.
[photo via Getty]