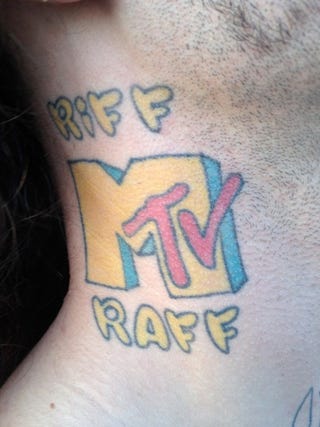 MTV Riff Raff.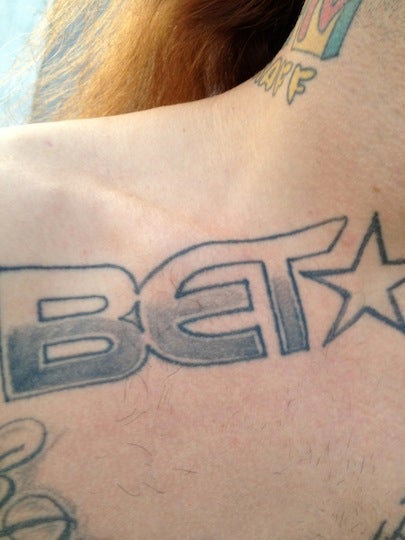 BET logo.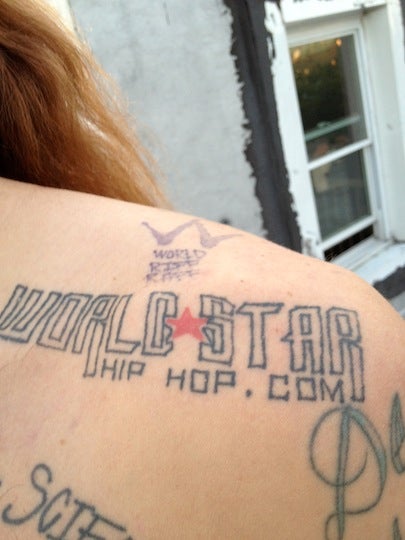 WorldStarHipHop logo; World Riff Raff.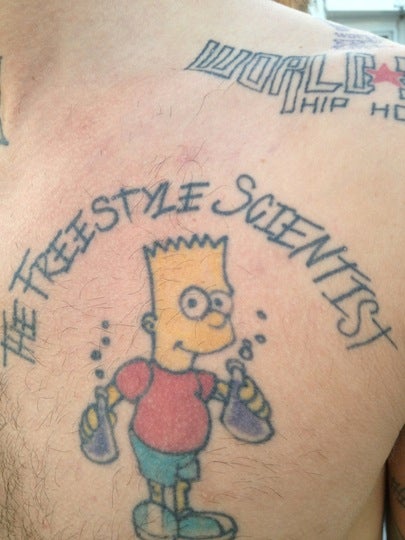 The Freestyle Scientist.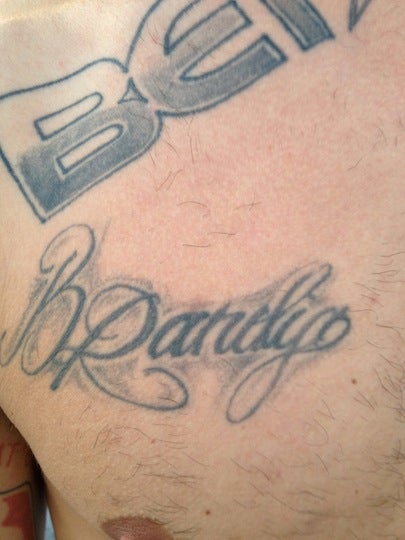 "Brandy."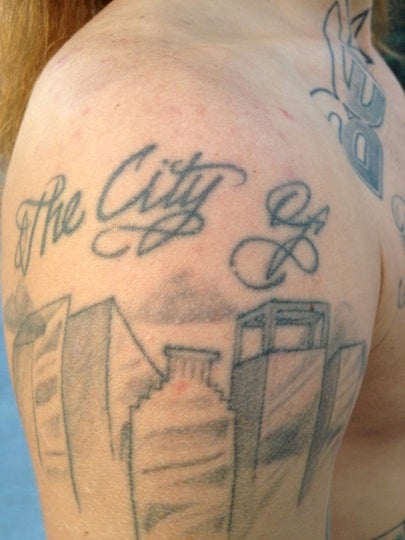 City of H-Town.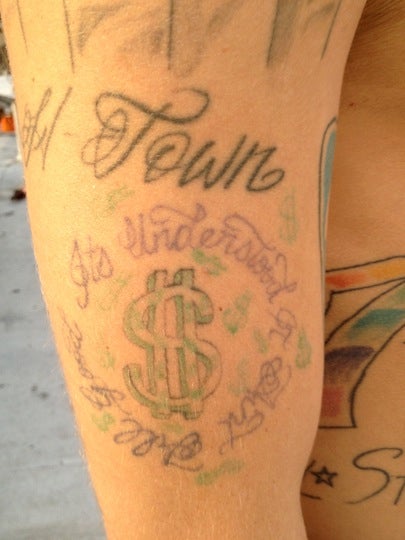 "It's Understood..."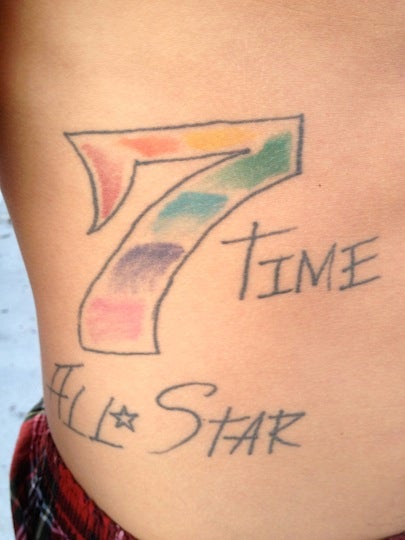 7-Time All*Star.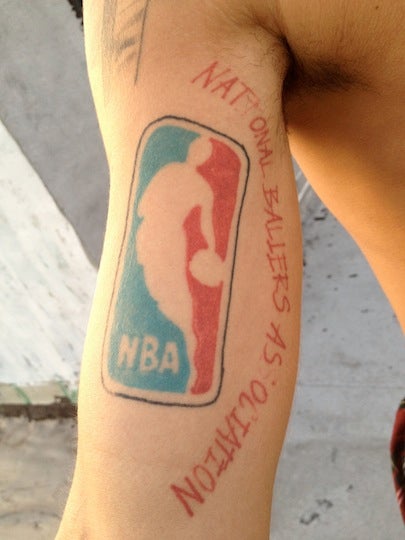 National Ballers Association.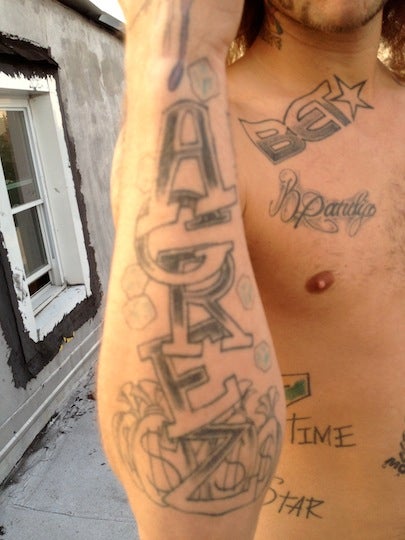 Acrez.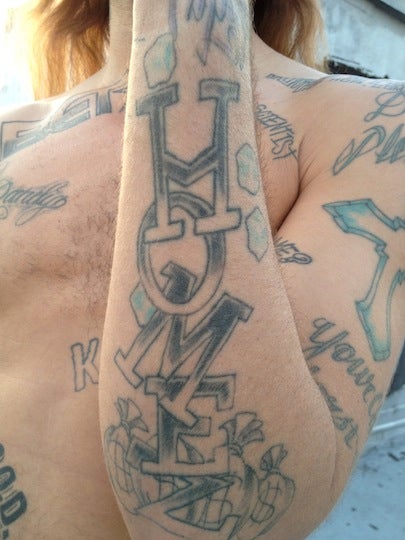 Homez.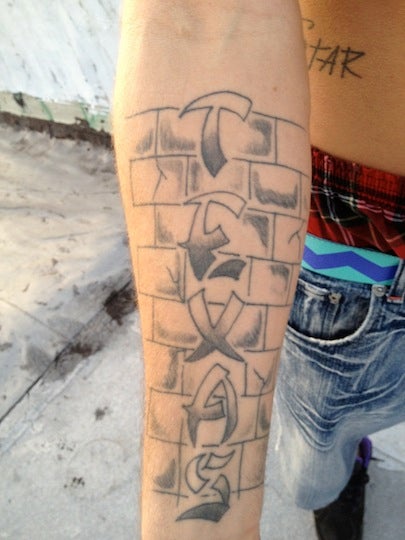 Texas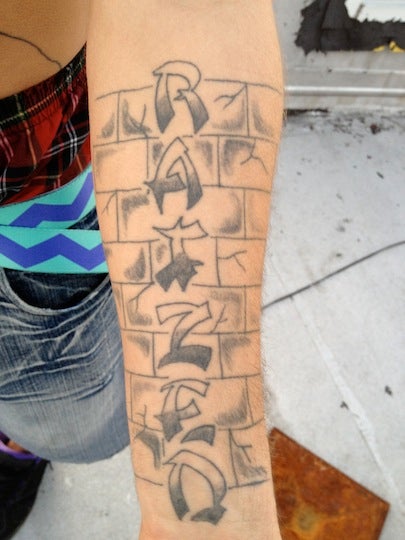 Raized.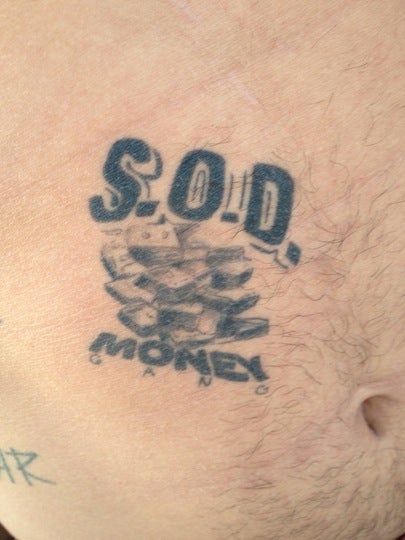 Stacks On Deck Money Gang (SODMG).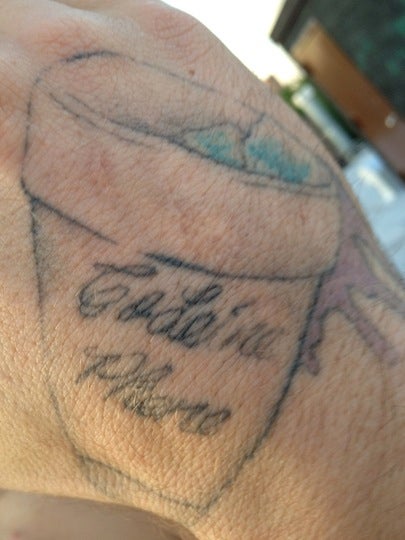 Codeine Phene.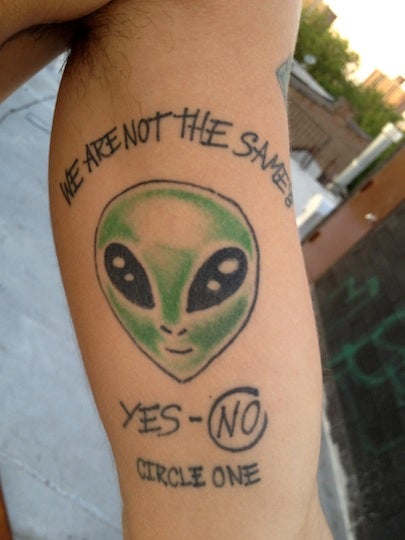 We Are Not The Same.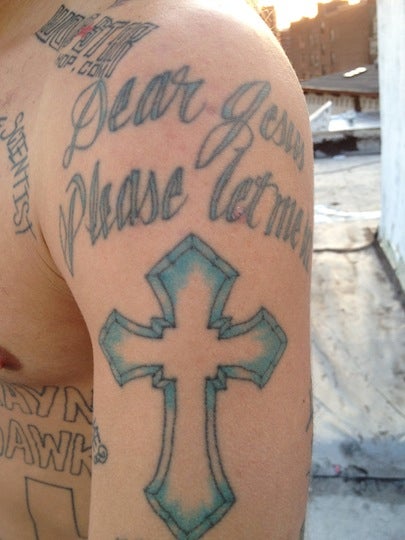 Dear Jesus Please Let Me In.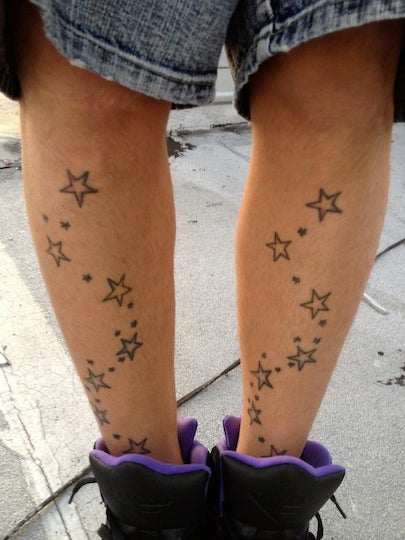 Stars on legs.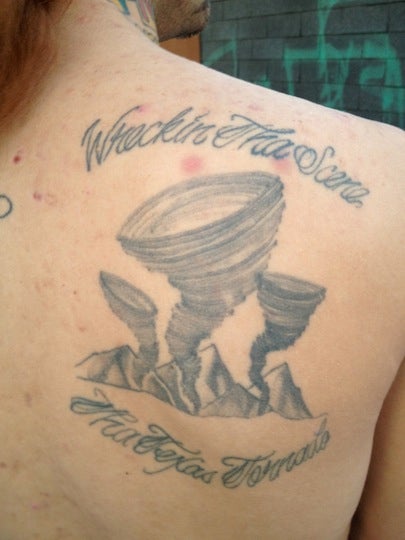 Wreckin' Tha Scene The Texas Tornado.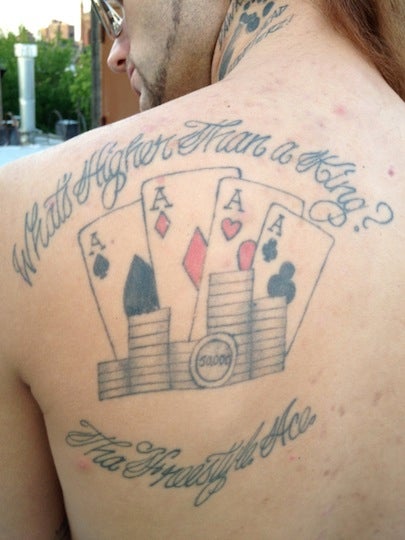 What's Higher Than a King? The Freestyle Ace.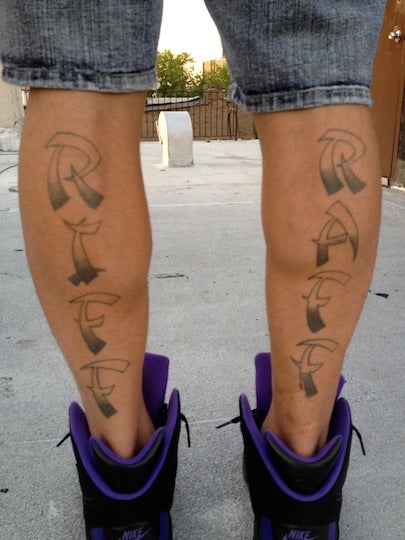 Riff Raff.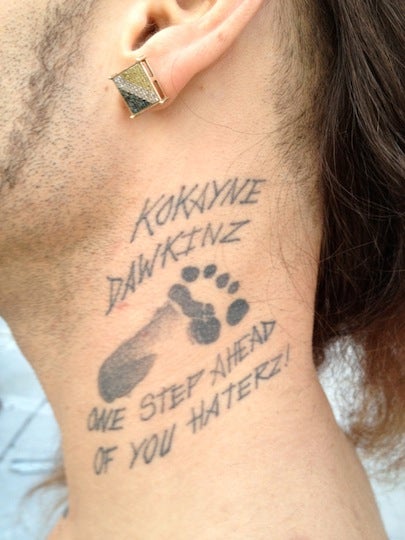 Kokayne Dawkinz One Step Ahead of You Haterz!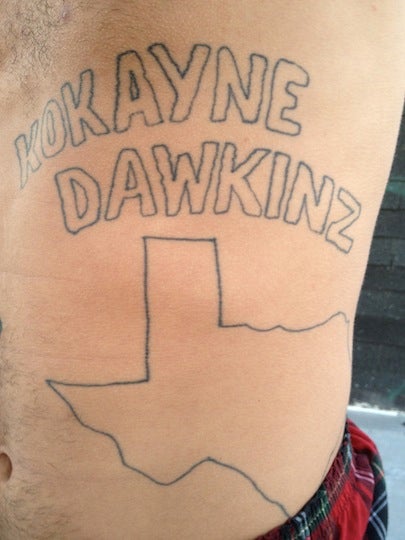 Kokayne Dawkinz.