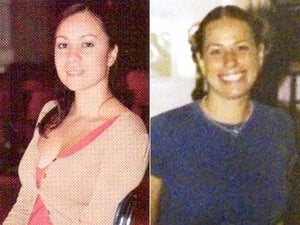 We're all familiar with the case of the Alleged Hot Lesbian Teachers, who were allegedly caught in a hot classroom having hot lesbian sex (with each other), in the classroom, at the school. Yeah. Very familiar. *Disturbing leer* As journalists—*Disturbing leer*—we're committed to keeping you up to date with Alleged Hot Lesbian Teacher sex developments. Yeah. These things develop, alright. *Disturbing leer*
A judge ruled yesterday that Alleged Hot Lesbian Teacher Alini Brito "deserves a second chance to return to the classroom." Yeah. I have a classroom she can return to. Or, no. Well. Hmm. Have to think on that one a little bit more. We'll get there.
This has been a news update regarding Alleged Hot Lesbian Teachers.
*Disturbing leer*
[NYP]