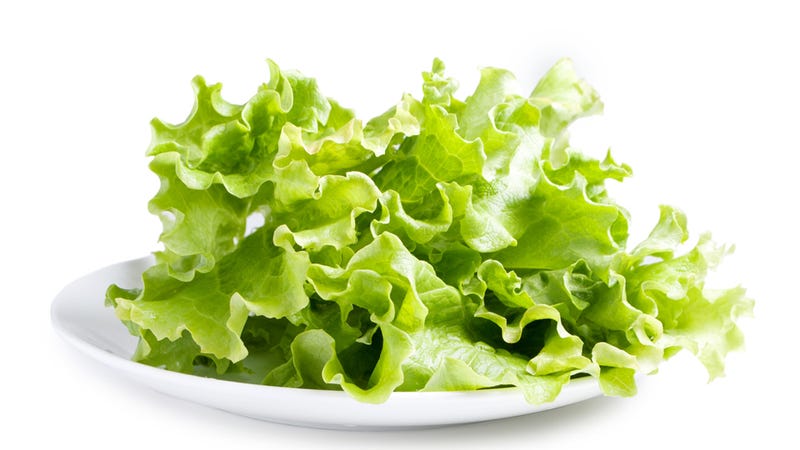 For years, the only thing keeping Earth from jettisoning all of its vegan inhabitants into outer space has been vegans' persistent whine, "I can't go there. They don't have anything vegan."
Now, it seems, Earth's goal is finally within reach: Scientists are hard at work planning the menu for a proposed 2030(ish) Mars trip and, just like the hors d'oeuvre spread at a terrible party you immediately wish you had not attended, every item on it is vegan.
Normally astronauts' diets are a little more varied, because their meals are supplemented with freeze dried food shipped by NASA to the International Space Station every six months. Because of Mars' great distance—it takes six months just to reach the planet from Earth—astronauts won't be able to pop over to their local Whole Foods/International Space Station to pick up something quick for dinner every half year.
They'll have to bring all the food for their nearly three-year mission with them.
Though they probably won't want to if it's all going to be vegan, anyway. (Meat and dairy products are out thanks to their short shelf-lives.)
For an example of how poorly we treat the brave men and women leaving behind their earthly lives in the name of science, check out the ingredients of this spicy Thai veggie bread circle, which the AP blasphemously describes as "a pizza":
Carrots
Red peppers
Mushrooms
Scallions
Peanuts
"Homemade sauce that has a spicy kick"

Waddakinda pizza is that?

According to Maya Cooper, a senior research scientist working on the project, menu-planners are discussing the possibility of having the astronauts tend a "Martian greenhouse," where they would grow some of their own fresh fruits and vegetables in mineral-laced water. Sounds like the kind of project these insufferable vegan astronauts would love.

Just in case NASA shoots down that idea on the grounds they're sending people to Mars to do cool Mars things, not spend all day growing bell peppers in jars of water, the team is also developing a pre-packaged menu composed of foods with a five year shelf-life.

The AP reports that NASA spends around $1M a year researching and building a Martian menu, though they could save themselves a lot of hassle by making a big McDonald's run right before lift-off.

That stuff will keep for five years, easy.

[AP// Image via Shutterstock]