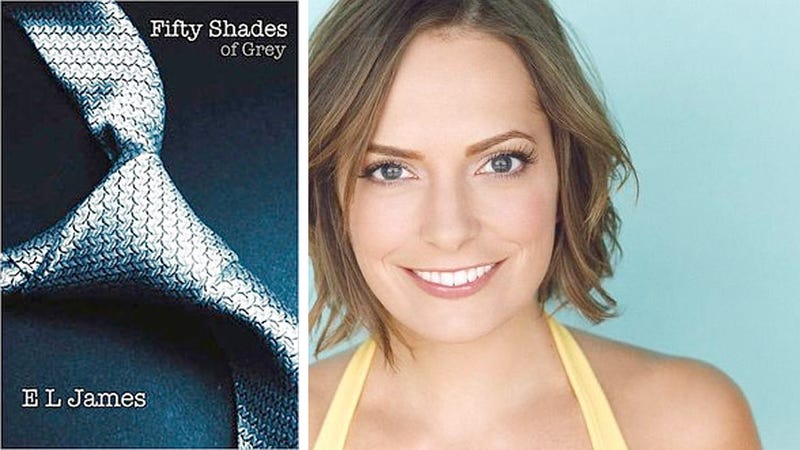 It takes a special, sultry someone to read aloud E.L. James' 50 Shades of Grey. With all those "holy crap's!" and "Later, baby's," Anastasia's Steele's inner goddess requires a very specific kind of reading. (Hence the trending Twitter topic, #best/worst50ShadesAudioBookNarrator. For example, Stephen Hawking and Betty White.)
Introducing Becca Battoe, the actual voice getting you off depending on what you're into in the 50 Shades of Grey audiobook. You can get a small sampling of her vocal chords here.
Please join us for a discussion with Becca, as we ask her what it was like to give life to suburbia's most attractive Sadist. Becca will begin answering questions at 12:15pm EST, but you can start posting questions directly in the comments section now.
[Image via Becca Battoe]