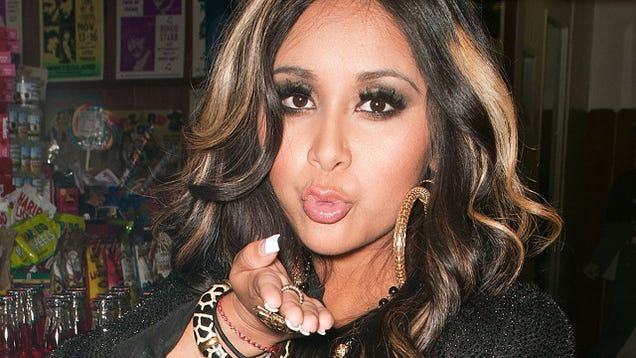 Reality star and Jersey Shore ambassador Nicole "Snooki" Polizzi might be having her baby right now.
Reader Bailey J. emailed us the following—
Snooki is in labor. Right now! My friend is in the same hospital.
Of course, we can't confirm that yet, but the rumor is floating around on Twitter.
Snooki's baby is reportedly due at the end of this month, and on August 22, she tweeted, "Lorenzo will be here anyday [sic] now."
So the self-described "balloon waiting to pop" definitely could be in labor. Weirdly, she is not livetweeting it.
UPDATE:
TMZ just confirmed it. Get ready for the Son of Snooki.
[Image via Daniel Tanner/WENN.com]