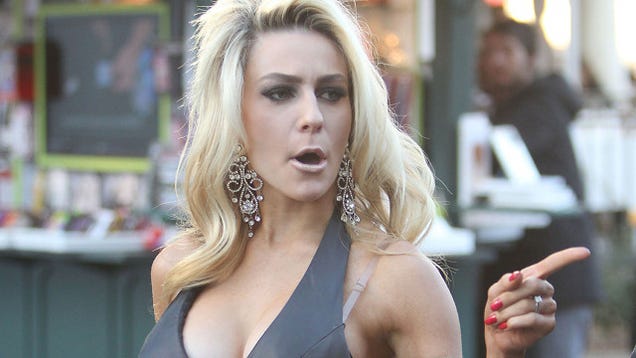 Child bride Courtney Stodden turned 18 today, making her relationship with Doug Hutchison totally not creepy. (Just kidding. He began courting her when she was 16, and it will be weird forever.)
Despite the fact that Courtney is a hardcore Christian — she was a virgin till marriage, allegedly — she's now being inundated with offers from porn production companies eager for a piece of her totally rill bod.
Could America's sweetheart really do porn? Maybe. Turns out Courtney is not ruling it out, telling TMZ—
I'm not gonna say yes right now ... and I'm not gonna say no.
In other words, let's see how long she can hold out before a desperate need for relevancy wins out over her conservative Christian values.
This is classic Courtney Stodden, who loves to walk the line between chastity and erotica. She's basically made a career out of giving perverts on Twitter masturbation material, then offering them prayers. Here's a string of tweets from back in May:
And hey, maybe Courtney could film a sex tape with husband Doug Hutchison — thereby preserving her marriage vows — and donate the proceeds to Jesus. I'm just saying, there are ways to do this and keep it holy.
Besides, even if she does sin, God forgives all—
And the love between an 18-year-old and a 52-year-old is the greatest love of all.
[Image via Josiah True/WENN.com]