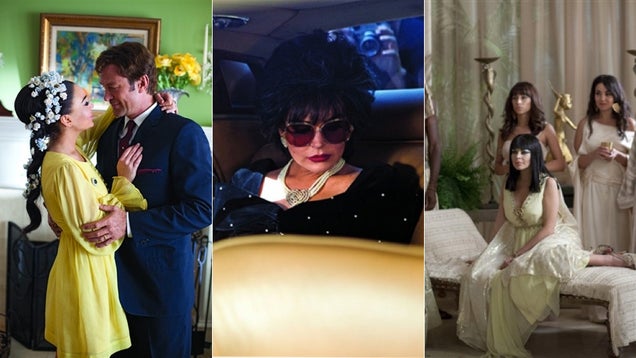 S
Lifetime, Television for Drinking White Wine To, has just realized three hilarious new images of Lindsay Lohan dressed up like Elizabeth Taylor for the channel's upcoming biopic Liz and Dick.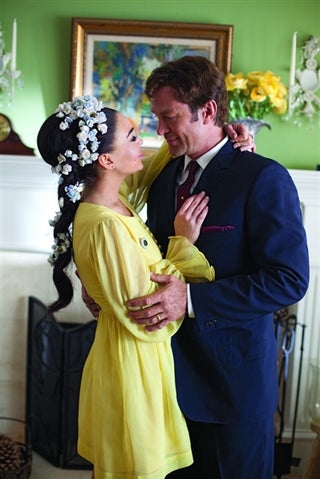 S
Here is Lindsay Lohan on her groovy sixties wedding day (dig those hair flowers that look like tiny decorative soaps).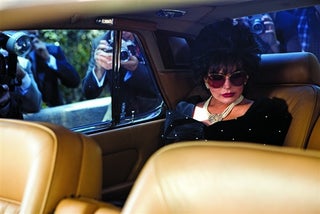 S
Here is Lindsay Lohan experiencing a private dramatic moment inside a motor vehicle.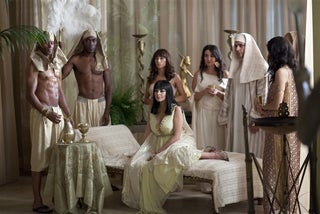 S
And here is a behind-the-scenes shot of Lohan taken at the Chateau Marmont before she was fired from hotels.


Liz & Dick tells the story of actor Richard Burton (Grant Bowler), who fell in love with an actress who looked just like Lindsay Lohan on the set of the 1963 epic Cleopatra. It will premiere this fall on Lifetime.
Images via Jack Zeman and Adam Taylor for Lifetime