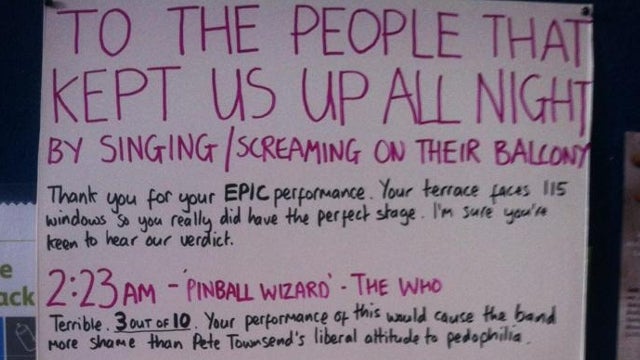 Trying and failing to block out the late-night commotion of inconsiderate neighbors "singing/screaming" from their balcony across the way, London Borough of Hackney resident Oli Beale decided not to let his lack of sleep go to waste, and stayed up (against his will) to critique the performance.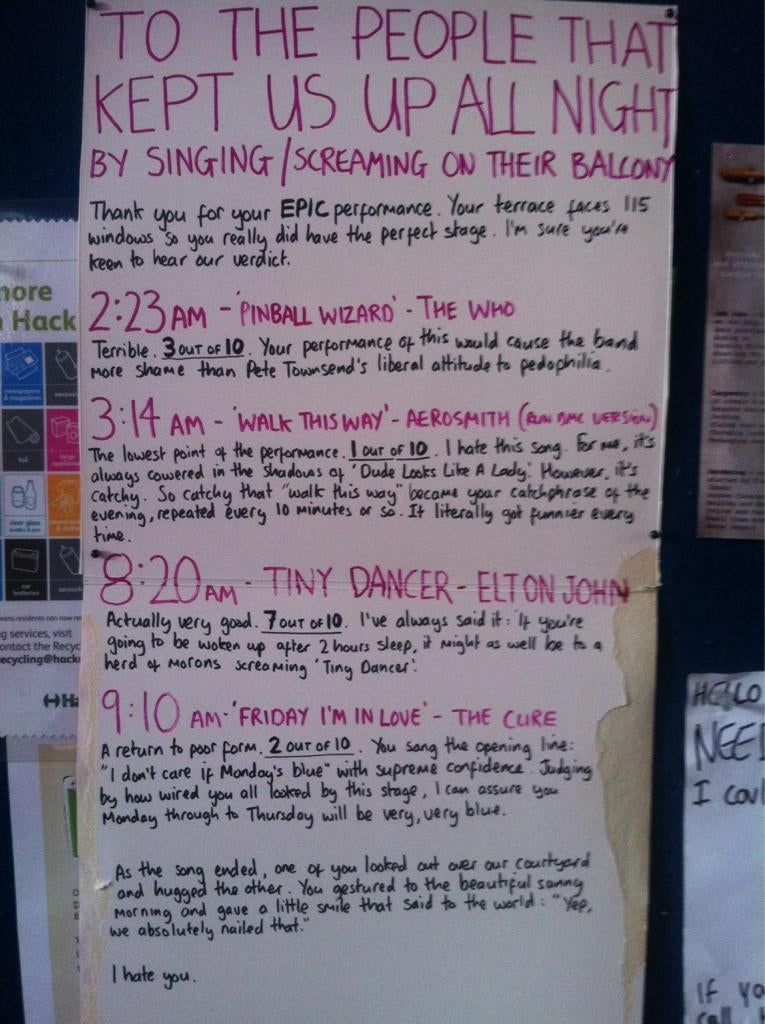 "Your terrace faces 115 windows so you really did have the perfect stage," the 33-year-old wrote in his snarky review of the unsolicited concert. "I'm sure you're keen to hear our verdict."
Beale later put up his evaluation on the block's communal notice board. He also posted the write-up on his Twitter account so his followers could commiserate.
Despite signing his open letter "I hate you," Beale told The Telegraph he was just venting to get through the night. "The poor guys, they were probably just having a party," Beale said. "It's not like I'm striding around absolutely fuming."
He might change his tune once he realizes "Walk This Way" is now stuck in his head too.
[photo via @olibeale]