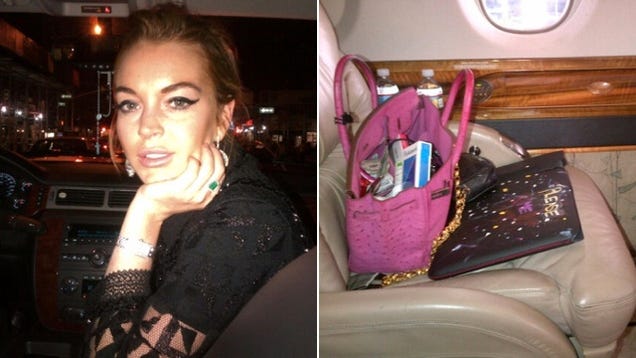 Self-proclaimed "Artist of many things.. :)" Lindsay Lohan took to Twitter Thursday to send out an inspirational message to fans: you too can own a $30,000 handbag and a Macintosh personal computation device, provided you never stop fighting to live your dreams.
Linds tweeted the following...

To caption this photo...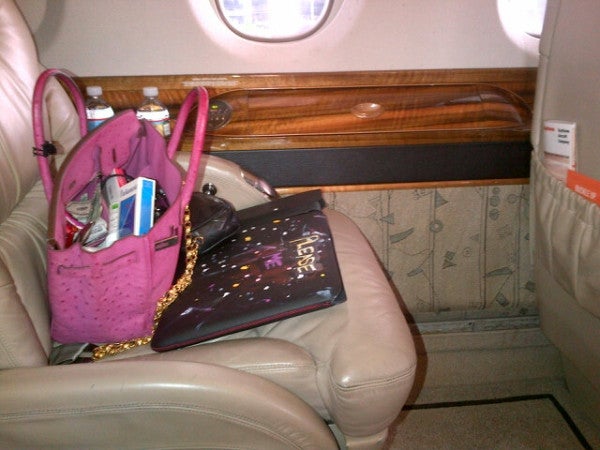 According to reports, the reason Lindsay Lohan was in a private jet, with her Birkin and her "Mac computer" and a mini-vodka bottle's worth of dignity, is that producers sent one to pick her up and transport her to the Atlanta set of Scary Movie 5, after she missed every meeting she's had for the film (script readings, wardrobe fittings, etc.) and also her plane on Sunday.
Lohan also recently announced a special Twitter promotion whereby she will FOLLOW&DM four people per month for a "specific" (though, curiously, unspecified) amount of time.
She also sent "love, prayers, and strength" to Prince Harry—who should never stop fighting to live his dreams, and asked President Obama, whom she supports, to lower taxes for millionaires.
God bless.
Images via @LindsayLohan // h/t ONTD