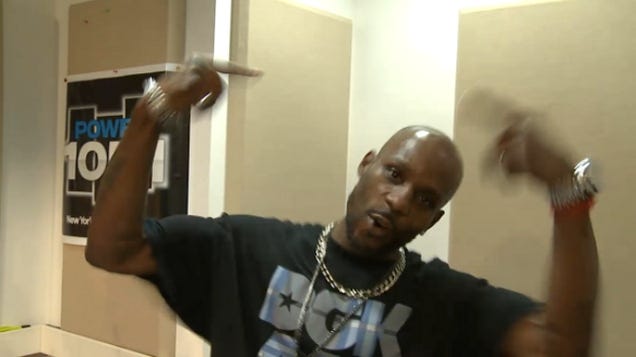 Move over "Jingle Bells" — there's a new traditional holiday tune in town: DMX's rendition of "Rudolph the Red-Nosed Reindeer."
Asked if he would "do the honors of spitting" the classic Christmas song during a recent visit to Power 105.1, DMX happily obliged, launching into festive a capella performance of "Rudolph" sung entirely from memory.
And that's the story of how Rudolph became an honorary Ruff Ryder.