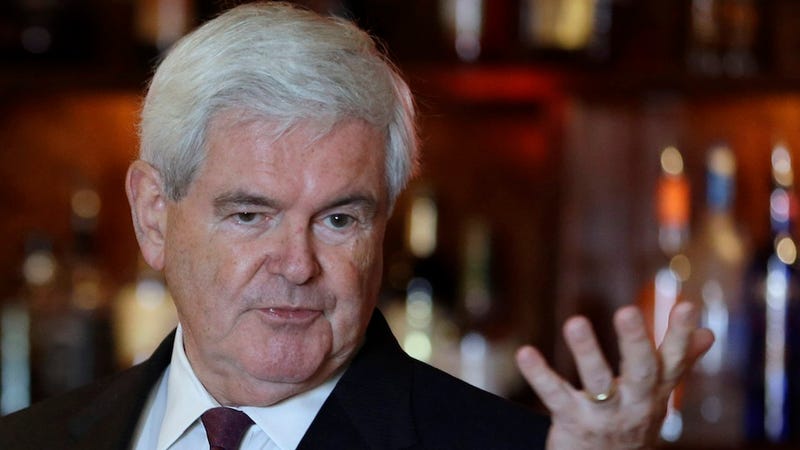 If you were wondering how Parks and Recreation could top cameos from Joe Biden and John McCain, here's your answer: Newt Gingrich will make a guest appearance on the show sometimes later this season. What's more, the the casting was a complete coincidence. As the Indianapolis Star reports, the Parks and Recs crew were filming in the St. Elmo Steak House in Indianapolis when the former presidential candidate and Speaker of the House strolled in for lunch.
Show co-creator Mike Schur quickly wrote a part for Gingrich.
"It was a completely random chance," Schur said. "But you can't pass up on an opportunity like that."
And, of course, Rob Lowe broke the news on Twitter.
Speaking of Twitter, Schur, who tweets under the pseudonym Ken Tremendous, must have been thrilled to see the politician in real life; the show runner is a long time fan of Gingrich's moon program.
It really wouldn't be too much of a stretch for Andy or Ron Swanson to bring up moon colonies, so here's hoping Gingrich's role turns into long discussion on the pros and cons of the future of space exploration.
[ via Vulture//Image via AP]