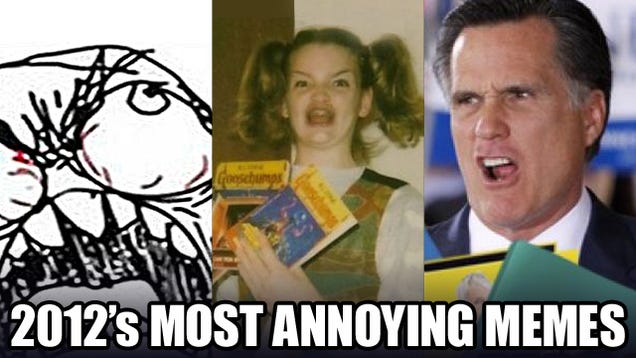 Choosing the most obnoxious internet memes of the year is hard; it's like the opposite of choosing your favorite child: They're all the most obnoxious! Still, we must at least attempt to separate the annoying wheat from the even more annoying chafe. Presenting the most annoying memes of 2012.
This was an especially difficult task this year, because 2012 was the year "Internet meme" as a category officially became meaningless through overuse. "Meme" used to mean bits of web ephemera that bubbled up from the cellars of the internet and, through months and years of improvisation and experimentation by message board users and other geek obsessives, become imbued with the collective creativity of the internet hive mind. Now "meme" means anything that happens on the internet and gets aggregated into a Huffington Post slideshow five minutes later. But at least the insufferable meme oversaturation meant there were plenty to chose from in assembling this list.
Onward.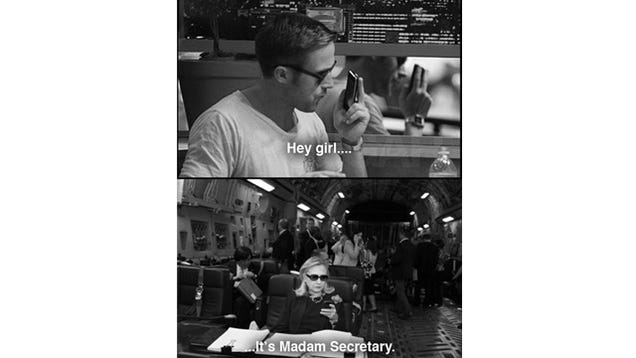 1) Texts From Hillary
In April, two Washington D.C. PR guys with too much time on their hands created a joke Tumblr based on pairing an amusing Reuters photo of Hillary Clinton on her Blackberry with unfunny spoofs of text-message-speak and lazy pop culture references. This of course dazzled the easily-dazzled political media, which proceeded to gush over how awesome and hip Hillary Clinton was, for becoming a meme. Clinton rewarded the PR guys for the free 2016 campaign boost with a personal visit. To their credit, the guys shut down Texts from Hillary after a week, just six days and 23 hours after it got old.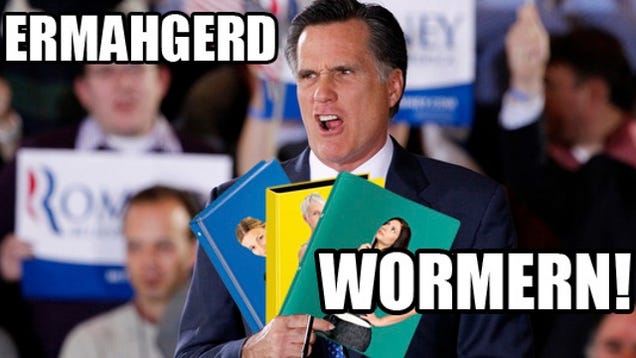 2) All Presidential Campaign Memes
Unfortunately, "Texts From Hillary" alerted the political press to the vast amount of content that could be created by covering infinitely stupid things, so long as the stupid things happened on the internet and were packaged as "memes." So the election witnessed a parade of news stories about political "memes" that "went viral," which meant: Some people on Twitter said stupid jokes, then someone with too much time on their hands made a Tumblr and/or parody twitter account based on the stupid jokes, then someone with even more time on their hands wrote an article about it with a slideshow. These memes included: