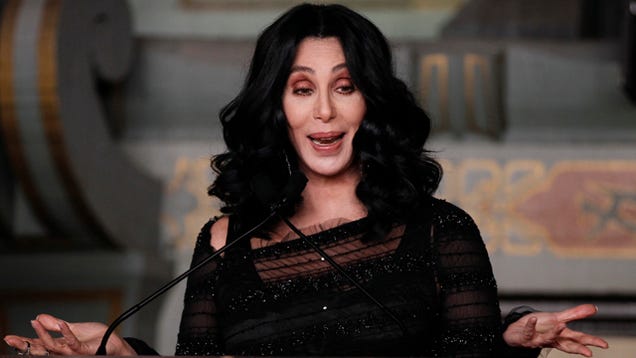 At the intersection of celebrity and "weird twitter," there is the personal twitter account of singer Cher.
Her tweets read alternately, like horse_ebooks source material, /aLL CAPS EMAIL FORWARDS FROM YOUR AUNT, and the clever jokes of a professional adult woman who is capable of functioning in the real world. Her misspellings she attributes to either passion or her dyslexia. Her feed boasts an average of 1000 tweets per day. And it is fantastic.
Here are 19 of Cher's 20 Best Tweets of 2012. (In order to see #20 which, surely, is still to come, follow @Cher sometime between now and New Years.)
1.
2.
3.
4.
5.
6.
7.
8.
9.
10.
11.
12.
13.
14.
15.
16.
17.
18.
19.
[Image via AP]