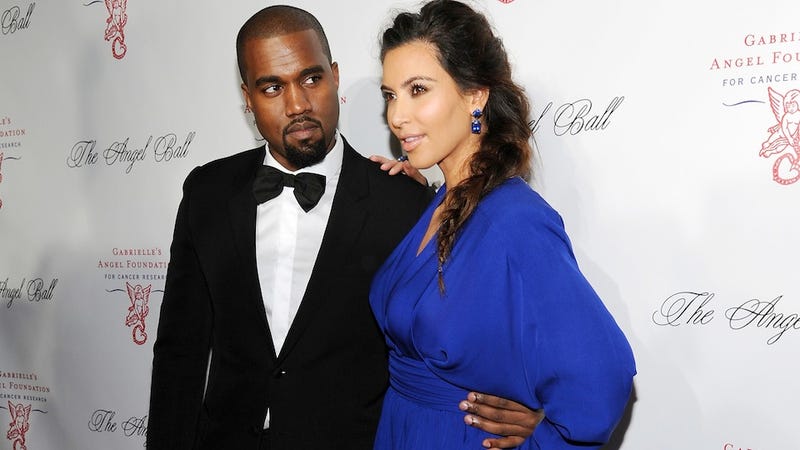 In news that basically shattered the internet when it first hit Twitter, Kanye West announced Sunday night that Kim Kardashian is pregnant with his baby. West broke the news during his concert in Atlantic City, telling the crowd something along the lines of: "Stop the music and make some noise for my baby mama" before pointing at Kardashian.
Minutes later, Team Kanye West, an unofficial West fan site, tweeted the news.
Which was then picked up by Russell Simmon's GlobalGrind:
And then came the tweets from supportive family members.
And label mates:
Between the supportive tweets and E! News confirming the news (and reporting that Kim is roughly 12 weeks pregnant), it's safe to say it's official. Congrats, Kanye and Kim.
[Image via AP]