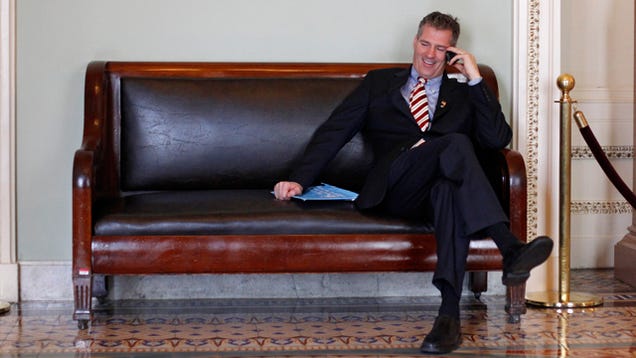 Now that former Massachusetts Senator Scott Brown isn't railroading negotiations on financial reform, or even in elective office at all, he's got some time on his hands.
And how is Scott Brown spending his spare time?
Enjoying Japanese cuisine:

Staying fit for his spread in Cosmo:

And, of course, drunk tweeting @thehaterz (the tweets have since been deleted):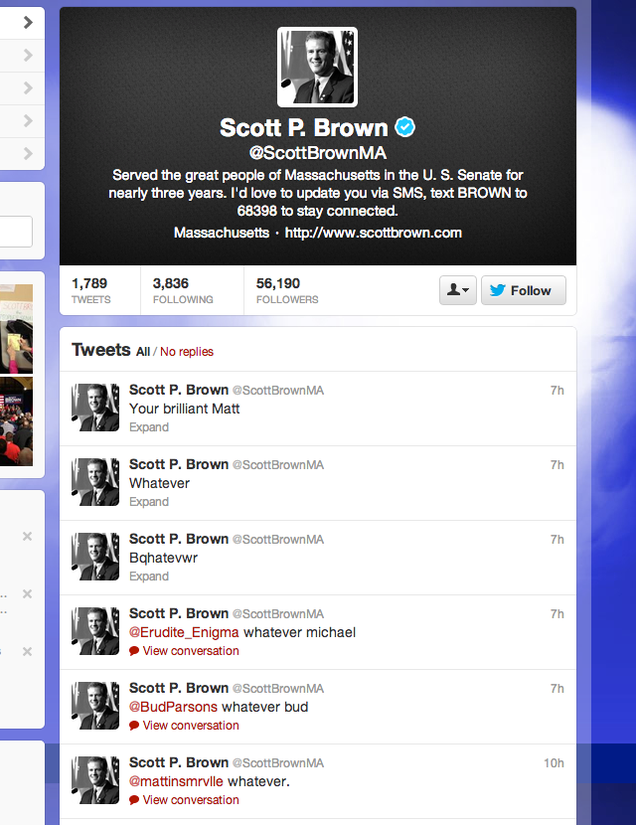 Scott Brown may not be a senator any longer, but maybe we can elect him the Vice President of Drunk Tweeting. So after a long night of Sam Adams and "whatever bud"s, what's an ex-senator, ex-porn star to do? Get a run in.
[Image via AP]