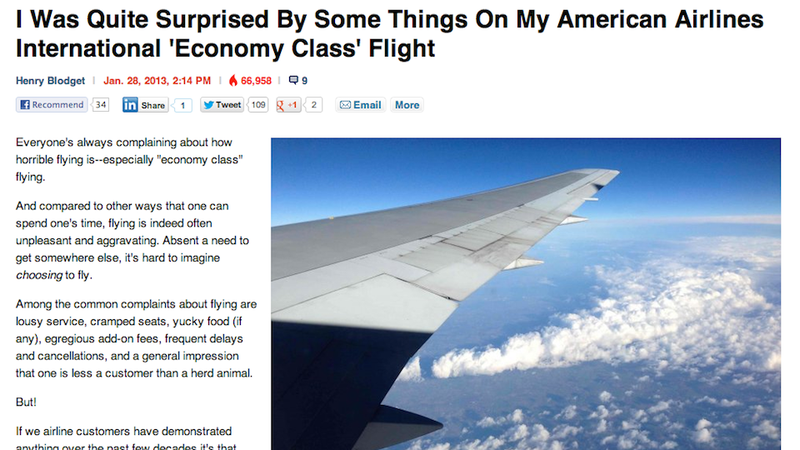 If there is one national mystery we have not yet gotten to the bottom of yet, it is planes: What's up with them? They're so large, and yet they fly. It's a shady business. But Business Insider's Henry Blodget, the internet's greatest troll-savant and self-taught expert in anti-Semitism, has been on a few of them (specifically, two) lately, and he knows some things about planes.
We now present to you a guide to the deal with airplanes, courtesy of Henry Blodget. This is what's happening up there.
Nothing can be done to explain the deal with Henry Blodget.
Photos via Business Insider. GIF by Max Read.