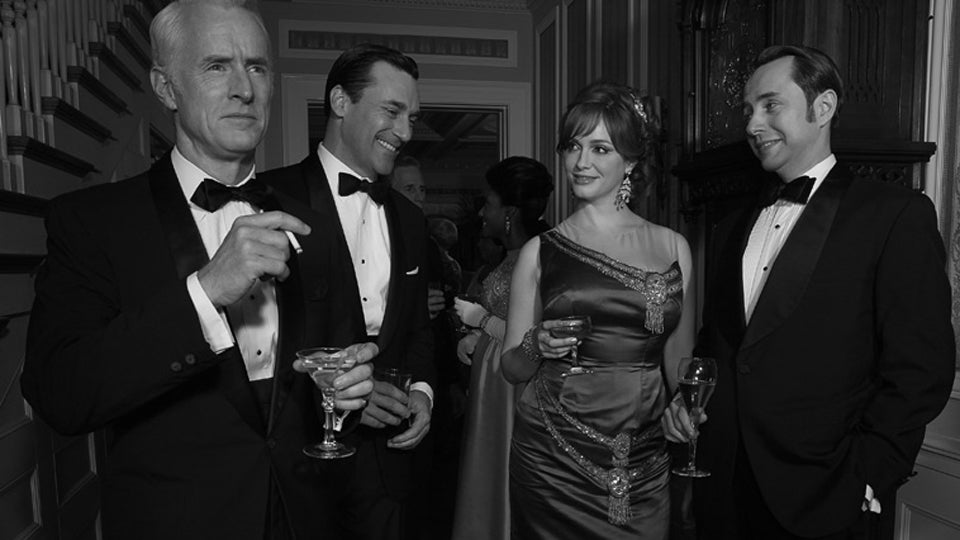 S
Mad Men is all set to perform a tipsy cha-cha-cha back onto our TV screens for its penultimate season April 7. In the meantime, AMC has released a slew of promotional pictures designed to remind everyone very clearly that this show features beautiful costumes, beautiful people, and lots of cigarettes.
Let's take a look at the dark plot points around which season six will revolve:
1. Joan's wallpaper-skin begins melting off her neck.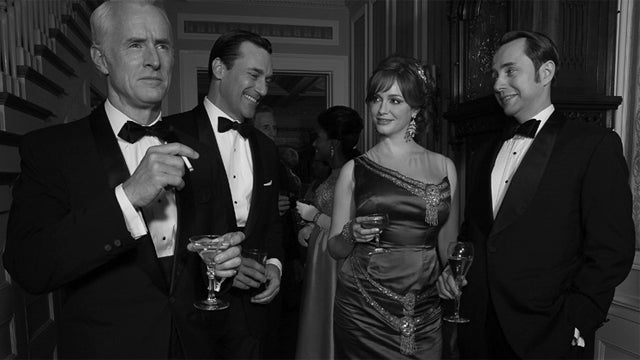 S
2. PEGGY'S FEET GET CHOPPED OFF.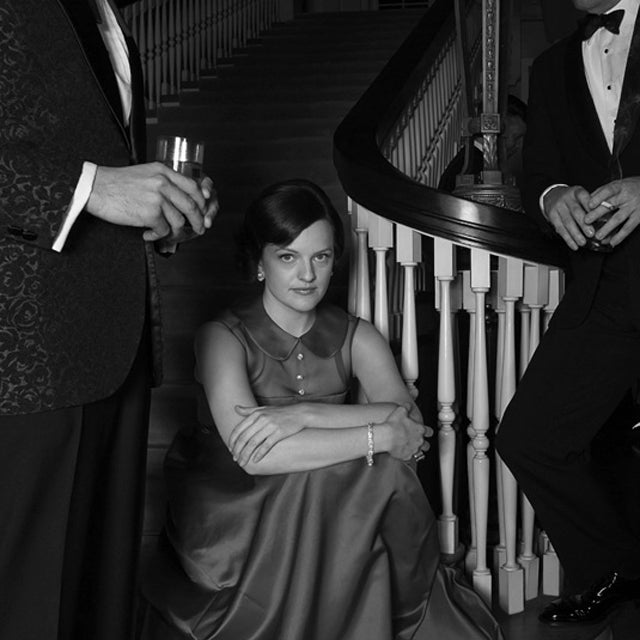 S
3. Don marries Sally.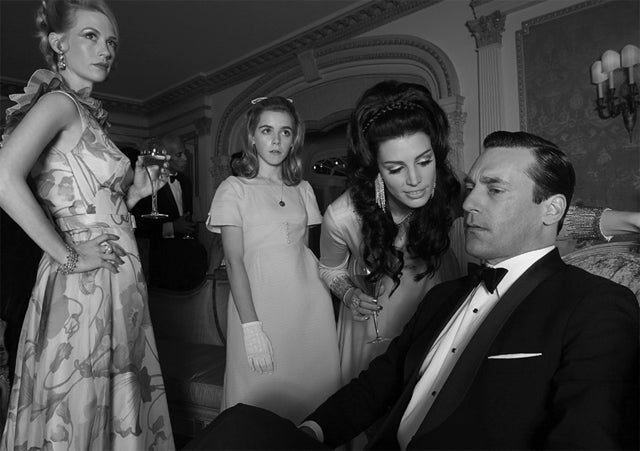 S
4. Due to a small clerical error at the office, Don is un-made, i.e. ceases to exist/have ever existed in the universe.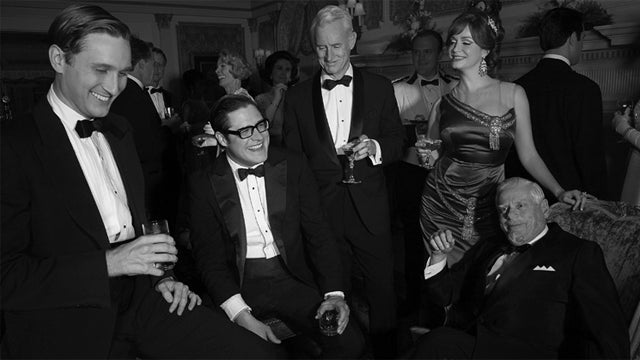 S


Looks great. Can't wait.
[Images via Frank Ockenfels/AMC]