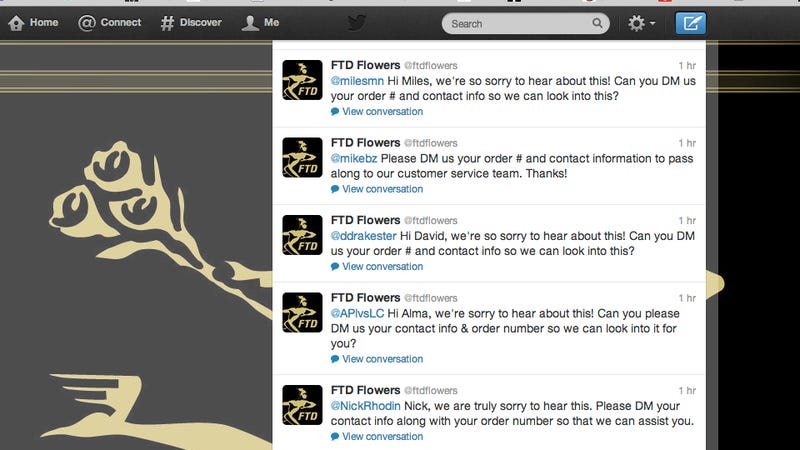 Flower delivery services are having their busiest day of the year, I'd imagine. They are, after all, the last minute option for uncreative/forgetful spouses. These companies are also, based on personal experience, on par with Delta as far as terrible service is concerned. Judging from the Twitter feed for FTD Flowers, plenty of people's nights have been ruined by failed or delayed deliveries. The poor social media director there (or their intern, more likely) is having a night from hell, sending at least 80 tweets in the past four hours in response to complaining customers.
Lots of Tweets like this:
Anyway, if you didn't get your flowers or, more importantly, if you need a good excuse for not sending flowers in the first places, let @ftdflowers know about it.