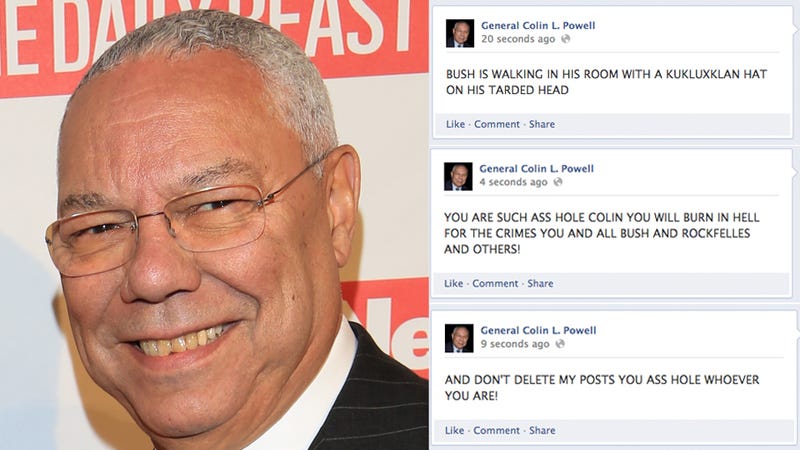 Former Secretary of State Colin Powell is the latest powerful brand to be hacked. Powell's official Facebook page has been taken over and is being peppered with insults to his old boss George W. Bush as moderators fight to take back control. (The page seems to be down at the moment.)
It's safe to say this social media fail is the biggest fail of Colin Powell's entire career.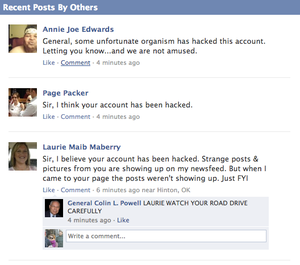 Update: Powell's page has been fixed. According to a post Powell's page: "I'm happy to report that the hacking problem has been fixed. We have been working with fb this morning and they took immediate action to remedy the situation."