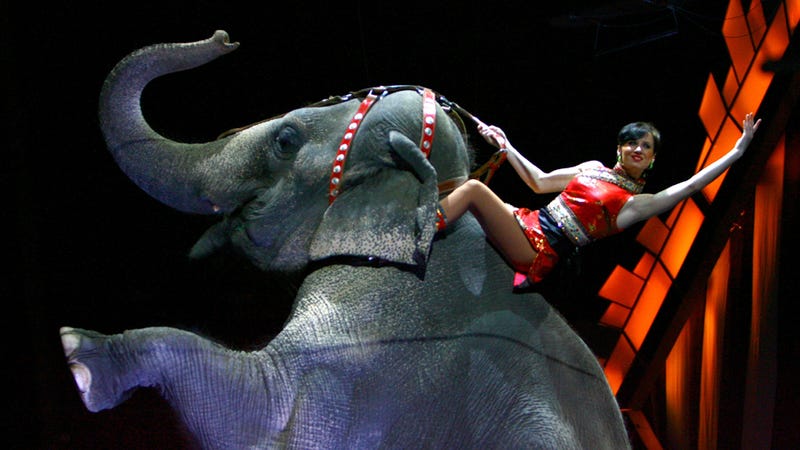 We may never know if the person who fired his gun into the BancorpSouth Arena parking lot in Tupelo, Mississippi at 2 a.m. Tuesday morning intended to hit the circus elephant traveling there while on tour with a Ringling Bros. and Barnum & Bailey show. We may never know if the shooter, in the heat of the moment, mistook the elephant (Carol) for a much smaller human-sized human with whom he was having a personal conflict. We may never know what the elephant—an honor student, active in her church choir, well-liked and respected by her peers—was doing in the shadowy parking lot so late at night. (Probably just resting.)
What we do know is that in the wee hours of this morning, a vehicle drove to the area where the circus animals were being kept, fired a gun at the show's Asian elephant, and peeled off into the night, perhaps in search of other budget safari options.
Todd Hunt, executive director of the arena where the circus is scheduled to perform April 11th through 14th, took to the Northeast Mississippi Daily Journal to reassure circus personnel that elephants are not usually shot in Tupelo, Mississippi.
"We want to assure them that Tupelo is safe and that this isn't normal or tolerated."
The elephant victim is alert, moving, and expected to make a full recovery.
At which point she will be forced back into the circus.
[Daily Journal / WTVA // Image via Getty]