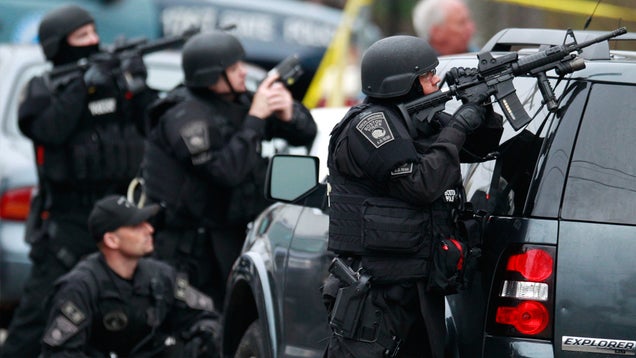 S
A violent shootout last night resulted in the death of 26-year-old MIT security guard, Sean Collier, as well as the death of suspected Boston bomber Tamerlan Tsarnaev, who was shot in Watertown, Massachusetts. The city of Boston is currently on lockdown.
Here are several images of what went down last night.
The two bombing suspects launched explosives at police during a car chase and gun battle.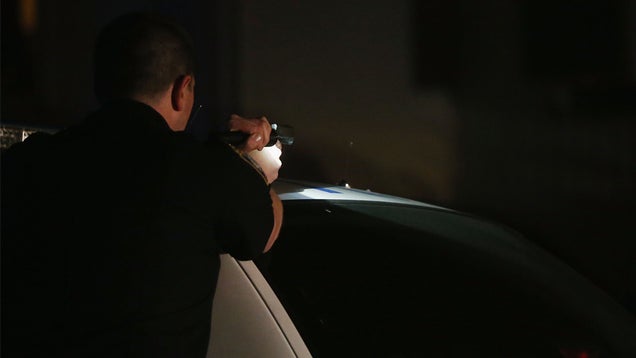 S
Thousands of police are patrolling the streets, searching for another of the alleged marathon bombers Dzhokhar Tsarnaev.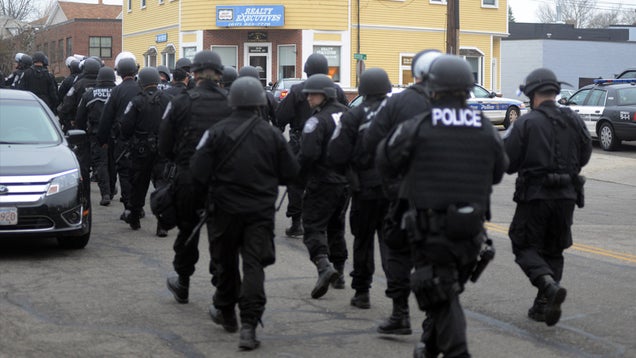 S
The city of Boston was placed under lockdown during the nighttime shooting.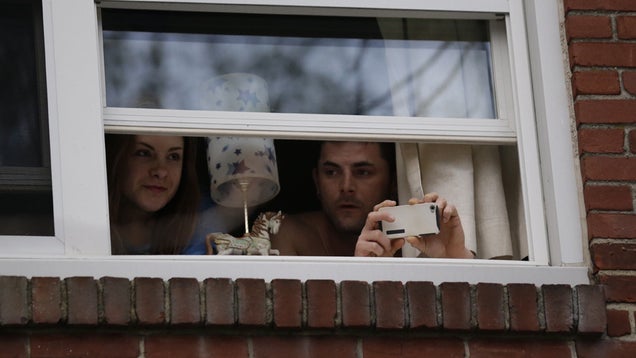 S
Thousands of police are monitoring the streets of Boston and the surrounding towns.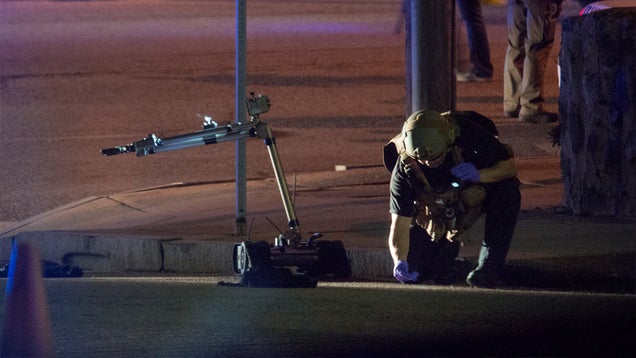 S
A woman in Watertown, Mass. the location of the violent shootout last night, looks out her window at the scene.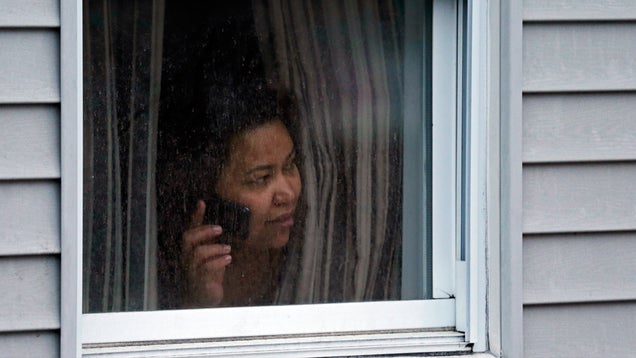 S
The alleged bombers killed an MIT police officer during the nighttime shootout.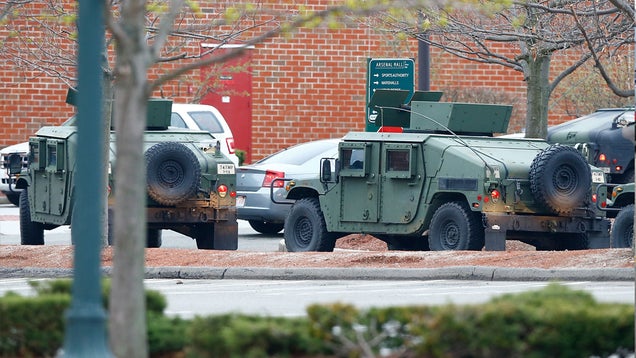 S
Tarmerlan Tsarnaev, one of the suspected bombers, was killed during the manhunt; his brother Dzhokhar is still at large.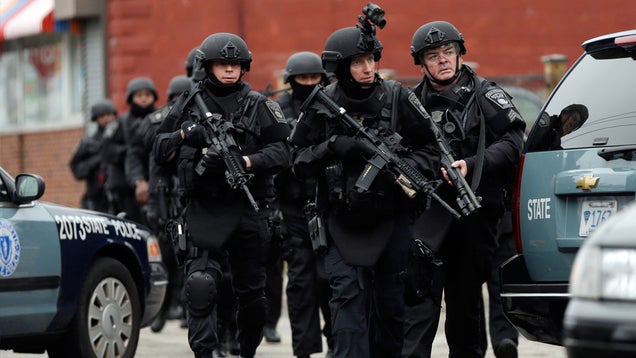 S
Residents in the site of the shooting in Watertown, Mass. as well as throughout the Boston area are remaining in their homes, while police search the streets.

S
Police and security guards are swarming the streets of Boston, searching for the missing suspect.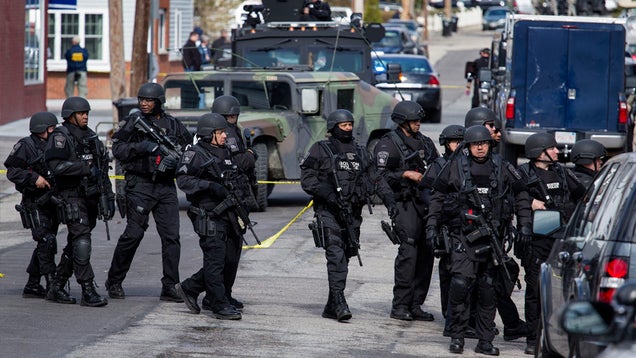 S
Thousands of police officers have been deployed across the city and surrounding region.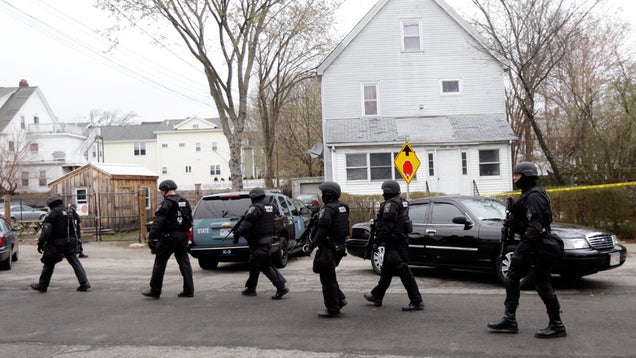 S
UPDATED 3:56 P.M.
Police officers continue to patrol the streets as Dzhokhar Tsarnaev remains at large.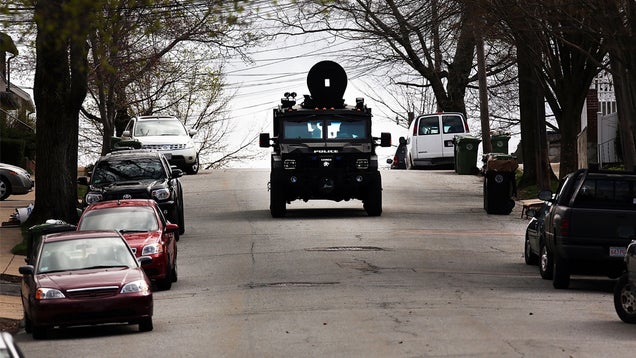 S
Helicopters are surveying Watertown and the surrounding area, searching for the suspected bomber.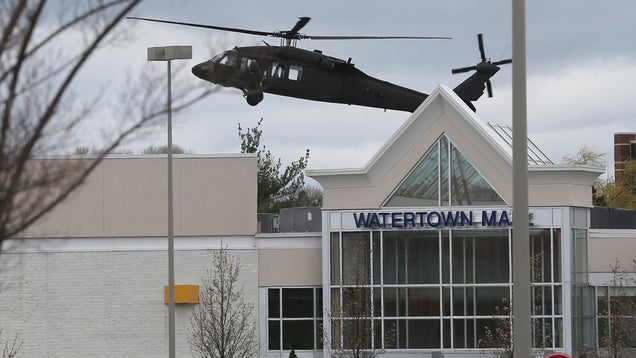 S
Thousands of police continue to stand guard throughout Boston.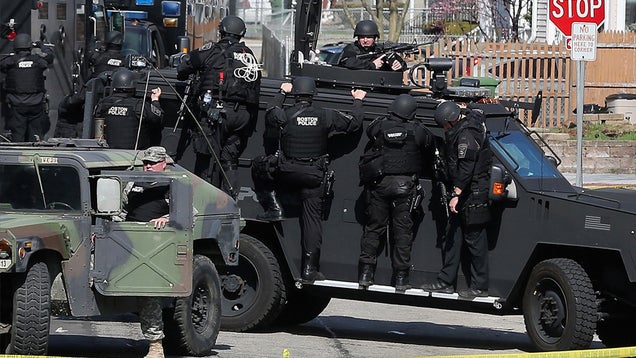 S
Police along with K9 assistance attempt to root out the remaining suspect bomber.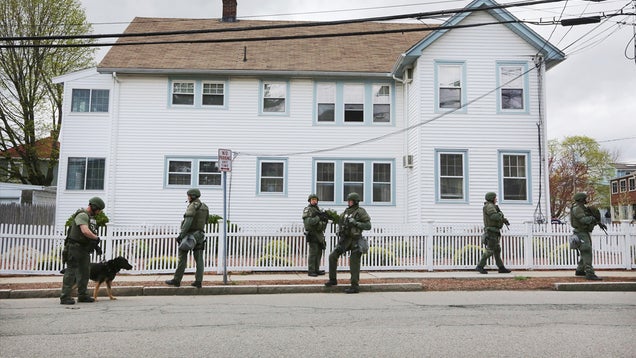 S
Police scour neighborhoods aboard armored vehicles.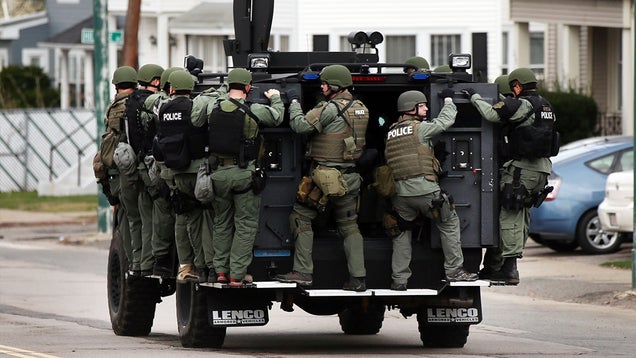 S
[All images via AP/Getty]