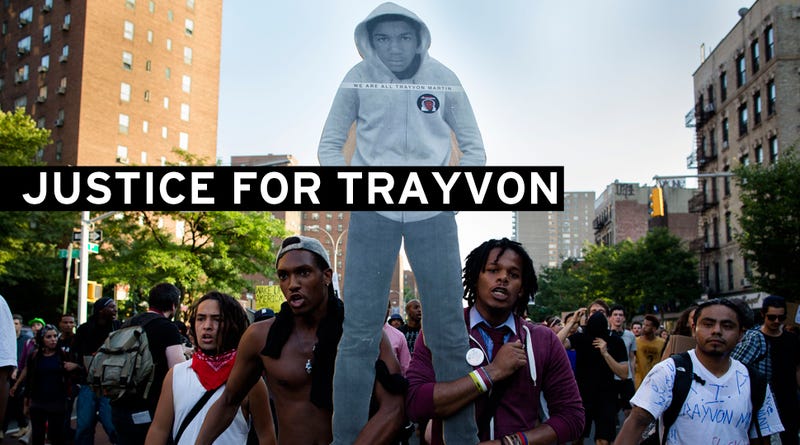 From the streets of New York to the freeways of Los Angeles, thousands of protestors across the country marched peacefully yesterday, protesting George Zimmerman's acquittal for the murder of Trayvon Martin and demanding justice.
Hours after protesters gathered in Harlem, thousands of people marched through New York City, beginning in Union Square before making its way to Times Square, where protesters eventually organized into a sit-in. Dozens of NYPD officers responded, but by most accounts police were respectful, though there are now reports of some arrests as the crowd has continued to march uptown.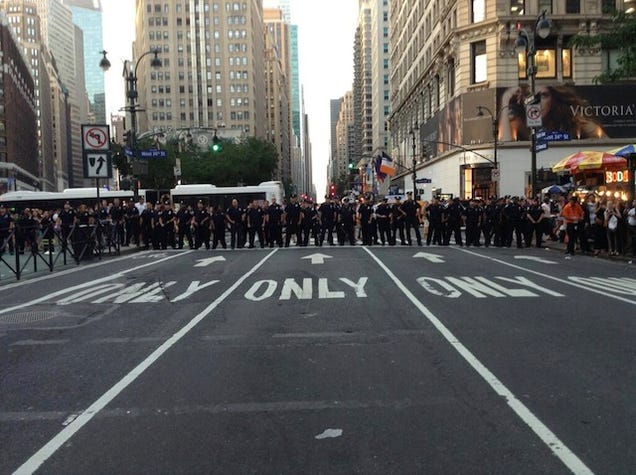 [via BuzzFeed]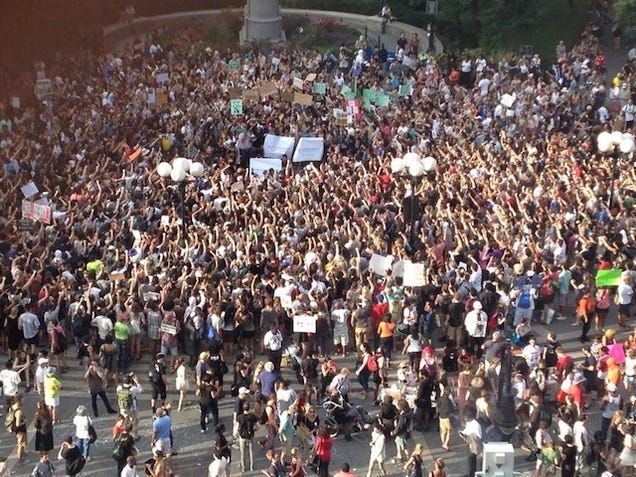 [Union Square, via Macey J. Foronda]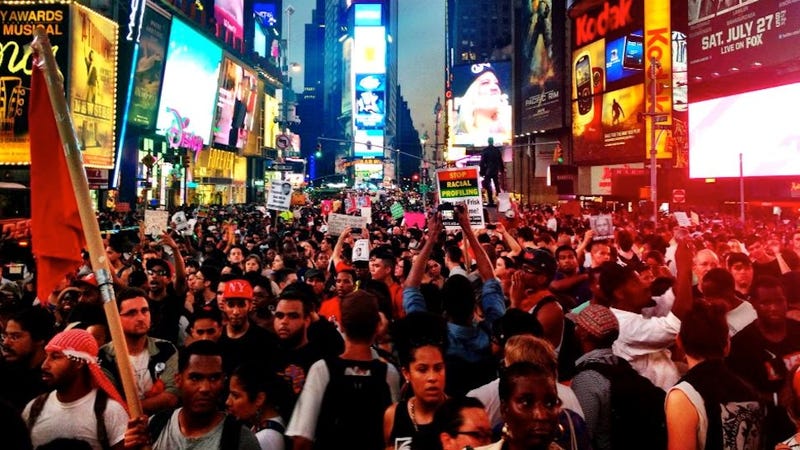 [Times Square via Kara Brown]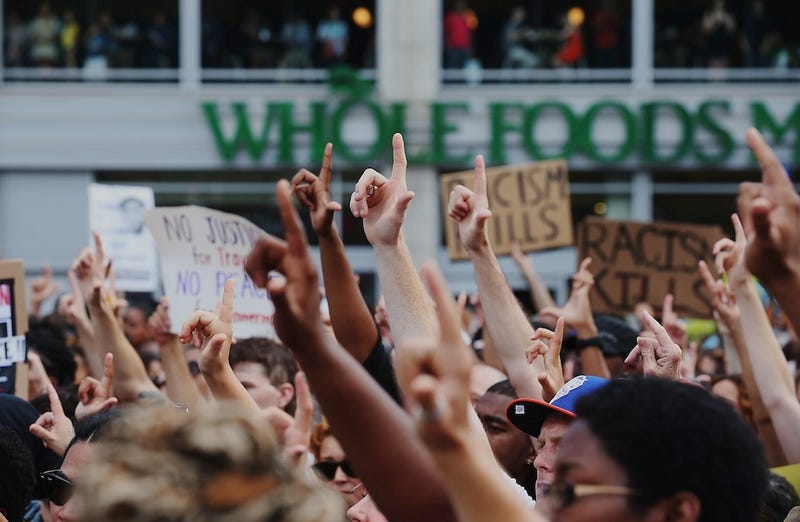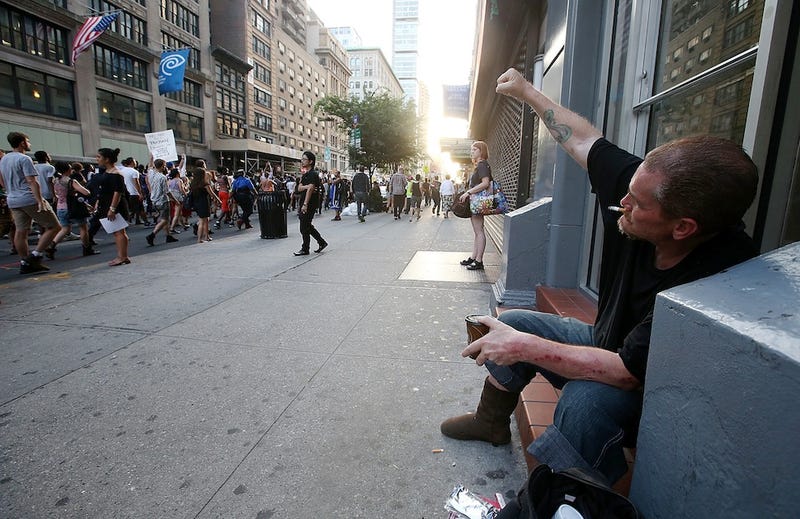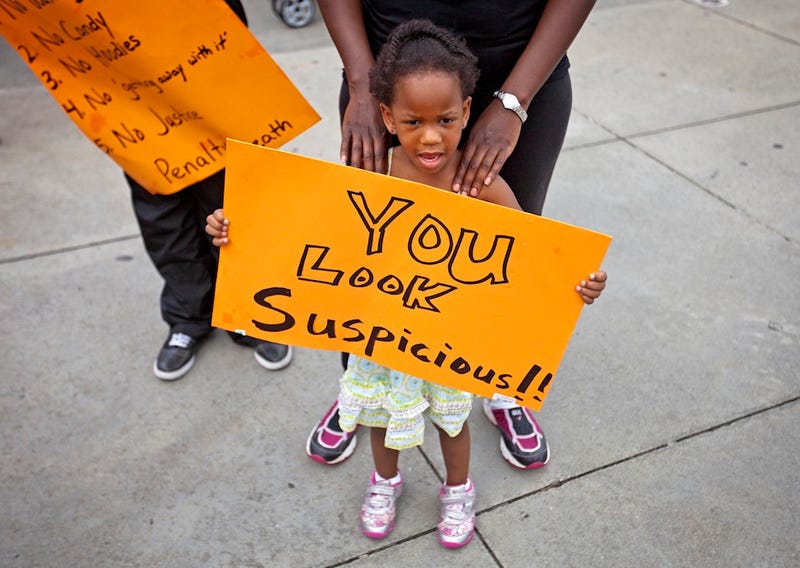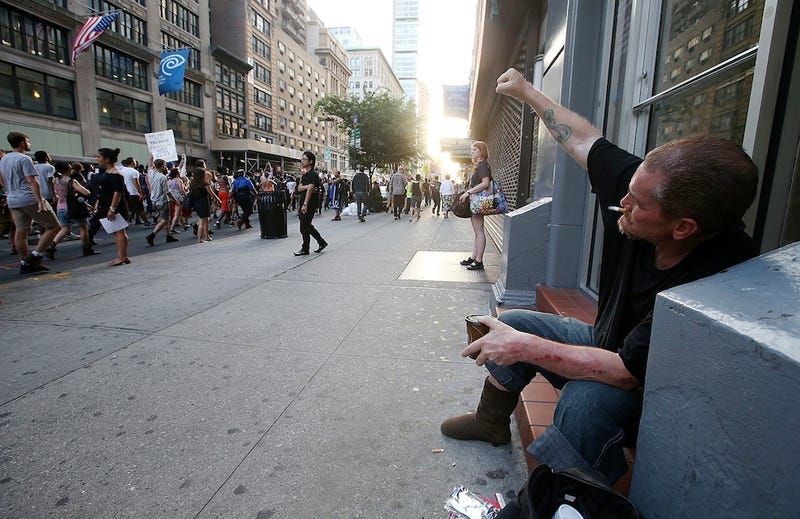 Meanwhile, in LA, protesters closed down part of Interstate 10.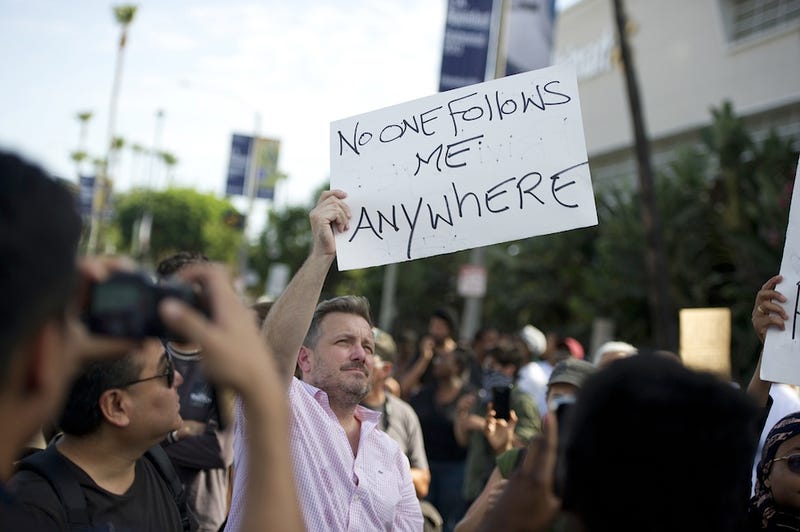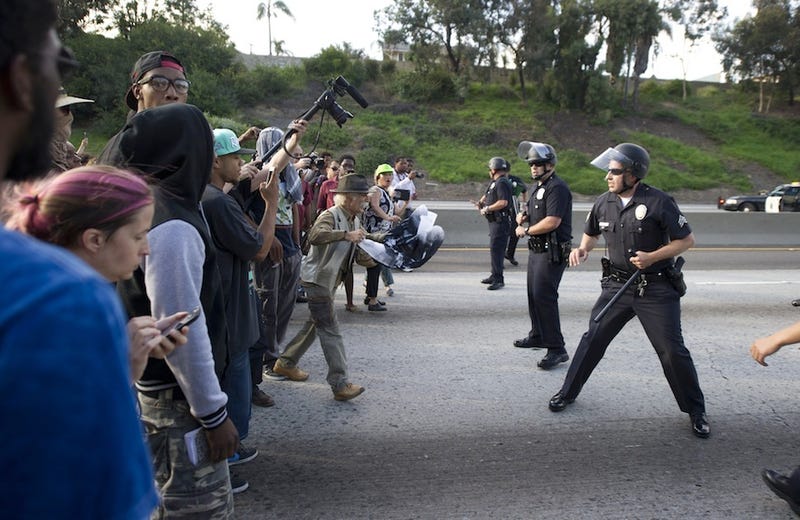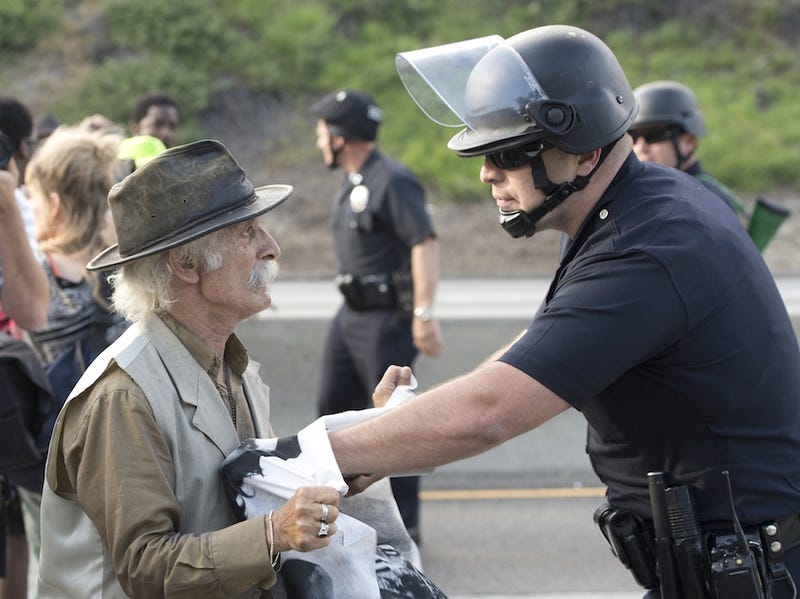 [Images via Getty/AFP]
There have also been protests in Oakland, Boston, Miami, Atlanta, Detroit, and Sanford, Florida.
To contact the author of this post, email taylor@gawker.com