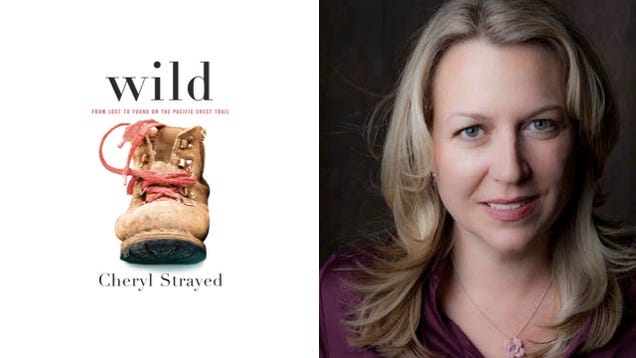 Though Strayed doesn't name her father in her memoir, her half-sister recognized him by the description and emailed Strayed earlier this summer. Strayed's long-lost sibling had checked out the memoir from a public library while searching for books on travel. The worn hiking-boot on the cover appealed to her.
Strayed, who also wrote Tiny Beautiful Things and the column Dear Sugar, knew she had a long-lost half-sister and had made some vague attempts to discover her sibling in the past.
"As shocked as I was to be reading that email," the writer said to NPR's Rachel Martin, "I also had this feeling that I knew that was coming. I knew that someday life would turn on itself and I would be standing there facing this woman who shares my father… the human experience is full of serendipity and surprise and situations taking a turn that you didn't expect."
The two haven't met yet, but are emailing each other. More details about this developing memoir-fodder are over at NPR.
[image via Cheryl Strayed]