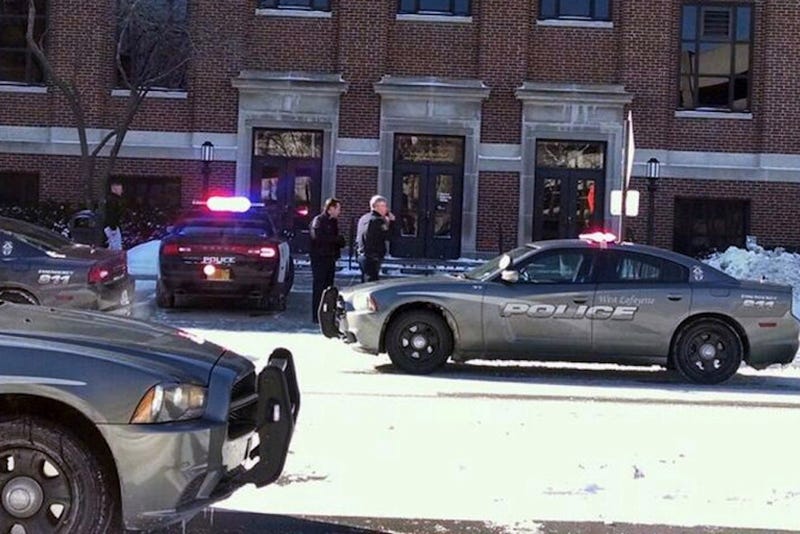 One person was killed today during a shooting at the electrical engineering building at Purdue University. Police arrested a suspect at the scene.
The shooting took place at about 12 p.m. ET. After an initial shelter in place order, police have reopened the campus, though the electrical engineering building remains closed for investigation.
UPDATE 3:45 PM: From NBC News:
Police said the shooter went into a classroom, shot the unidentified man and then left the building. A suspect, identified only as male, was arrested within minutes outside the building, they said.
[Image via AP]