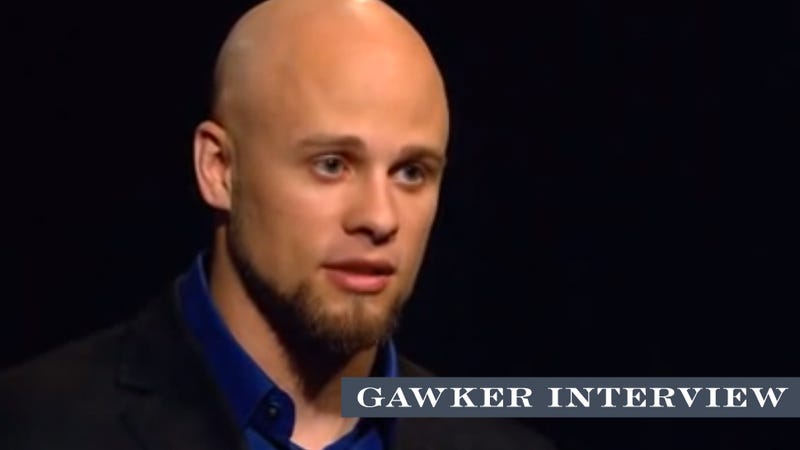 During his six years as a U.S. Air Force drone sensor operator, 27-year-old Brandon Bryant helped kill, by his estimation, 1,626 people in combat, mostly from bases in the U.S., thousands of miles away from the battlefields of Iraq and Afghanistan. Years later, he's dealing with PTSD and speaking out about the realities of drone warfare. Got a question for Bryant? Ask it at the bottom of the post. Bryant will join us at 2pm EST to answer your questions. [Update: Q + A is done, thanks for stopping by!]
Bryant was profiled in a remarkable GQ story this month by Matthew Power. Seriously, go read it. In the story, he explains that he's speaking out to dispel the idea of drone warfare as simply "a video game." Bryant has been diagnosed with PTSD and says he's haunted today by the hours he spent following his targets' daily lives on screens before they were blown away. While victims have offered horrific glimpses of drone warfare, relatively few on the other side of the screen have told their story. Bryant just returned home to Montana after a trip to New York City to speak to a United Nations panel discussing the U.S.'s drone warfare. He also taped a CNN interview.
Got a question for Bryant? Log into your Gawker account and leave it at the bottom of this post.