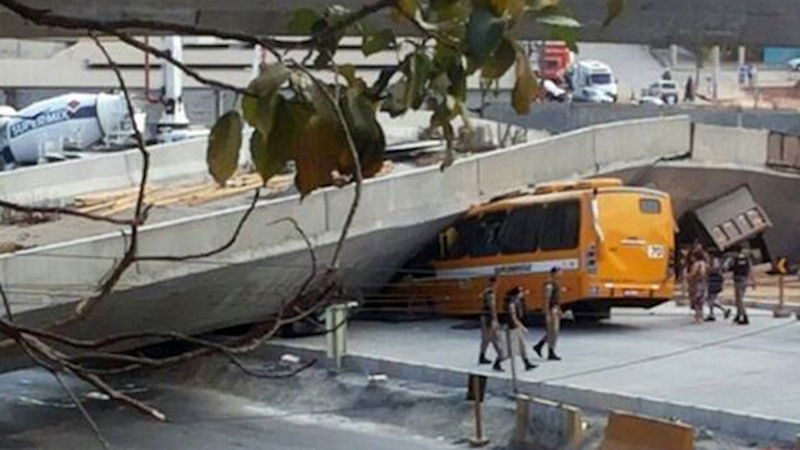 An overpass collapsed onto a busy highway this afternoon in Belo Horizonte, Brazil, trapping a yellow bus and other vehicles. At least two people were killed and 19 others were injured.
The overpass was apparently under construction when it collapsed. Here's a video of the collapse:
C5N shows the scene from a few different angles:
Emergency personnel are on the scene. Belo Horizonte is one the host cities for the World Cup and is scheduled to host a semifinal game this Tuesday.
[Image via @bghayward]