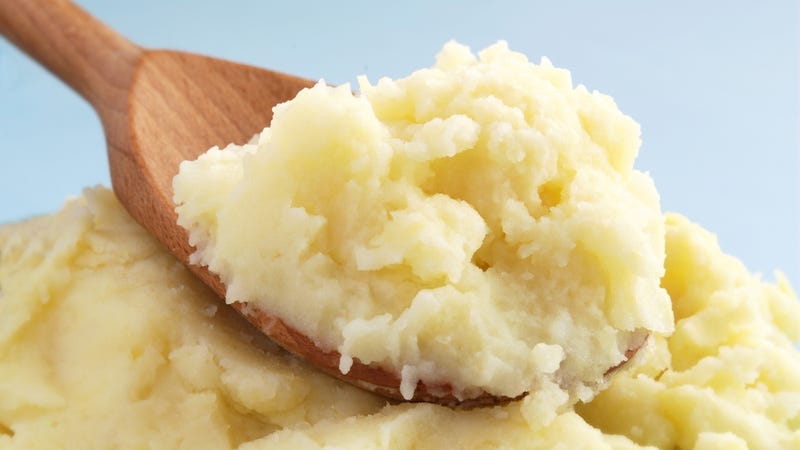 There are a bunch of mashed potatoes all over a highway in North Yorkshire, England.
A section of the highway in North Yorkshire was blocked in both directions this weekend after a truck spilled its load of instant mashed potato mix. The Press—which reports that freezing chemicals used to lift the mash did not work, so high powered hoses had to be used instead—spoke to a police officer who said, "Instant mash is covering the road and cars have skidded as a result of the mash swelling up." Yum!
No one was injured in the incident.
[image via Shutterstock]