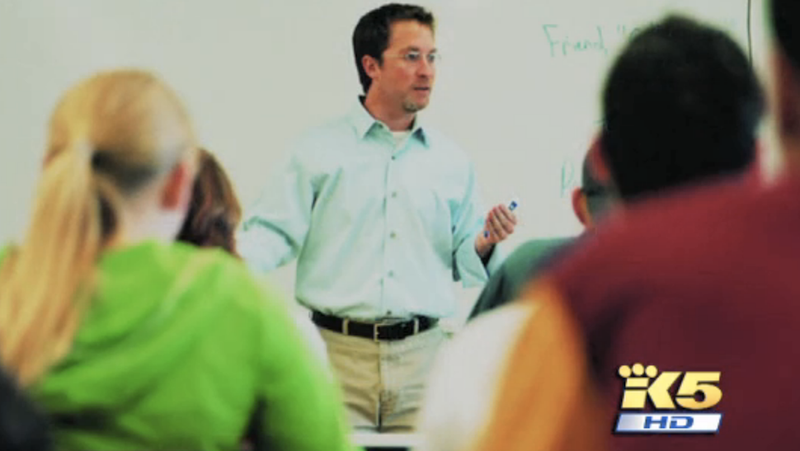 Troy Wolff, 46, a Shoreline Community College English professor and a resident of the Beacon Hill neighborhood in Seattle, died Saturday after being stabbed to death by a stranger. Wolff and his girlfriend Kristin Ito, 30, were walking home from a Seattle Sounders game Friday night around 10:30 p.m. when, according to officials, a man walked up, pulled out a small knife, and began to stab Ito repeatedly in the torso. According to the police report, Wolff "attempted to intervene and the suspect turned on him and began stabbing the male victim repeatedly in the neck and torso."
Both were transported to Harborview Medical Center. Wolff died Saturday afternoon and Ito is still listed in serious condition. Detective Jeff Kappell of the Seattle Police Department said of the attacker, "There are indications that the suspect was operating at a diminished mental capacity." The 44-year-old suspect was arrested on suspicion of murder and is currently in King County Jail.
Earlier that evening, Wolff had posted a photo of the game on his Facebook page with the caption: "Cheap seats, great match!"
Those in the neighborhood near the stadium, including Chris Lundgren who works in a nearby lighting store, say the neighborhood just isn't safe at night. "I wouldn't leave my business at midnight," said Lundgren. "We close at 6, 5 o'clock on the weekends. That's a good time to get out of here."
[Image via KING5 News]