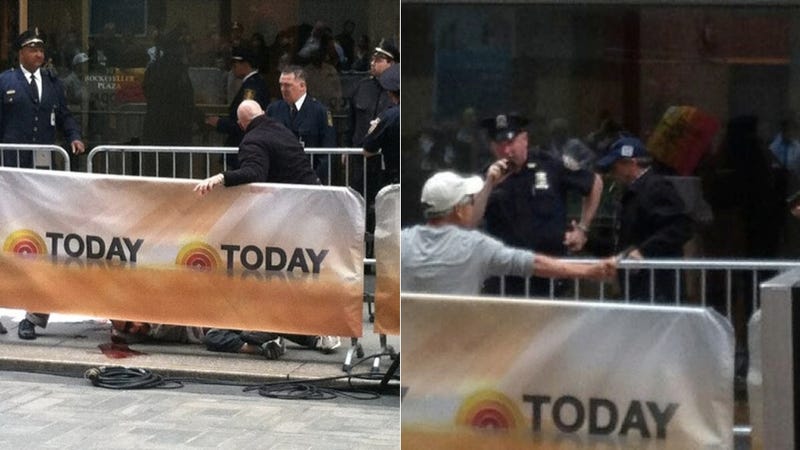 Cops apprehended a man with a knife on the plaza outside of the Today show this morning while the hosts filmed the program. The man was cutting himself with the weapon as the security team tackled him.
Lauer reports that the man was intent on harming himself, rather than harming others. The man, who was apprehended by NBC security, did manage to cut himself.
After the incident, the Today hosts reported from inside the studio.
[images via Twitter users @ShawnaMunger, @SirAnduck]