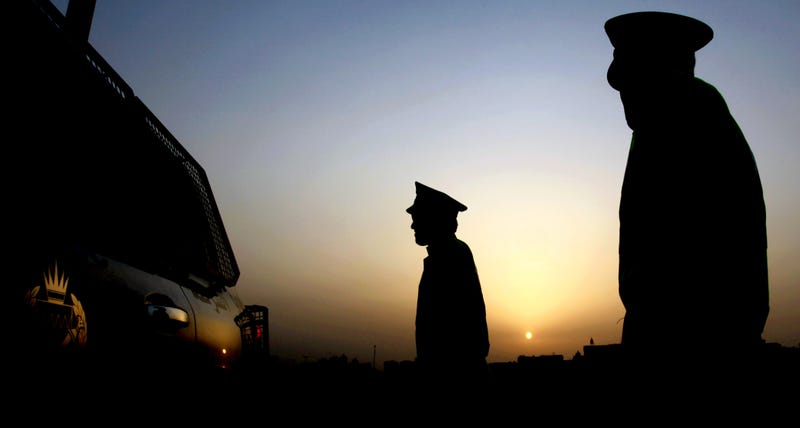 Today the Daily Beast reported that an intercepted conference call between "more than 20 al Qaeda operatives" led nearly two dozen U.S. embassies scattered across Southwest Asia and North Africa to shut down over the weekend, a precautionary measure that American officials later extended through August 10. Based on testimony from three unnamed U.S. officials, reporters Eli Lake and Josh Rogin say al Qaeda lieutenants in Nigeria, Uzbekistan, Egypt and Islamic Maghreb discussed vague plans of attack with al Qaeda chief Ayman al-Zawahiri and the terrorist group's Yemeni leader, Nasser al-Wuhayshi. One of the unnamed officers compared the call to a meeting of the "Legion of Doom."

Within hours of publication, however, a bevy of national security journalists began casting doubts on the leaked information contained within the Beast's report. Two theories were quickly born. Adam Goldman of the Associated Press wondered if the leak was manufactured to protect human intelligence (that is, a leaker within al Qaeda), while Ken Dilanian of the Los Angeles Times suggested that it was intended to glorify the NSA's signals intelligence capabilities at a politically vulnerable moment. Barton Gellman of the Washington Post, meanwhile, failed to see how the entire story — the leak, the method of intercept, and the contents of the call — added up:
The AP's Adam Goldman:
The Los Angeles Times' Dilanian:
The Daily Beast's rundown stems from a Sunday McClatchy report revealing that counter-intelligence operators had intercepted communications between Ayman al-Zawahiri and Nasser al-Wuhayshi (whose identities were withheld in similar reports published by The New York Times and CNN), so it's not as if the Beast goofed the names of the principal actors.
But the story's assorted details — the intercept, the precise title of an al Qaeda official ("Ma'sul al-Amm"), the locations of the call's participants, and so on — suggest a coordinated leak by U.S. intelligence leaders at the exact moment the same group of leaders seek to punish individual leakers like Bradley Manning and Edward Snowden. That or the unnamed officials are lying. Which they are known to do.
The political upshot of the described intercept is clear: this intelligence, and the number of lives it (potentially) saved, bolsters the case for a secret yet massive surveillance state. We caught the terrorists! We won! Former NSA spook John Schindler, a vocal critic of Edward Snowden's leak campaign, admitted as much this morning.
In which case, it doesn't really matter whether the story is true. The embassies are closed, the Daily Beast got their scoop, Edward Snowden is holed up in Russia, and Bradley Manning awaits sentencing at Fort Meade, Maryland.
[Photo via Associated Press]