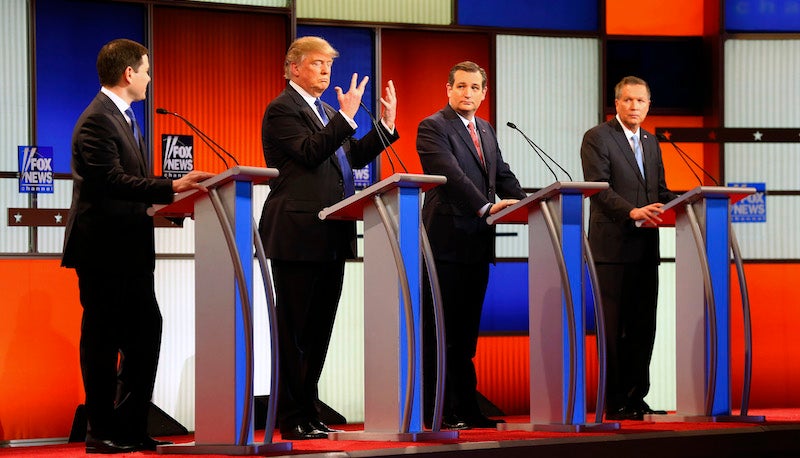 Following a disastrous showing at the GOP debate in Detroit Thursday, Donald Trump just unceremoniously pulled out of a scheduled appearance at the Conservative Political Action Conference, citing a rally in "Witchita, Kanasas."
CPAC confirmed Trump—who was scheduled to speak at the unholy hour of 8:30 a.m. Saturday—would not be appearing.
In a press release, Trump's campaign says the "Witchita, Kanasas" event scheduled in Wichita, Kansas, is superseding his previously scheduled appearance.
"The Donald J. Trump for President Campaign has just announced it will be in Witchita, Kanasas for a major rally on Saturday prior to Caucus. He will also be speaking at the Kansas Caucus and then departing for Orlando, Florida and a crowd of approximately 20,000 people of more. Because of this, he will not be able to speak at CPAC as he has done for many consecutive years. Mr. Trump would like to thank Matt Schlapp and all of the executives at CPAC and looks forward to returning to next year, hopefully as President of the United States."
---
Image via AP. Contact the author at gabrielle@gawker.com
.