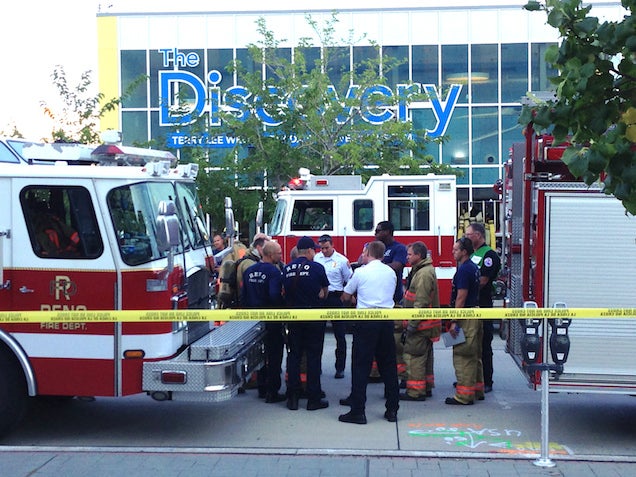 Thirteen people, including eight children, suffered burns after a methyl alcohol and boric acid tornado demonstration caused a chemical flash at the Terry Lee Wells Discovery Museum in Reno yesterday. The burns were originally believed to have been the result of an explosion, but a city spokesperson explained to the Associated Press that it was actually more like "if someone threw gasoline on a fire," which is not exactly reassuring.
"The injuries were the result of a mishap of a routine museum demonstration that simulates a tornado," a statement from the City of Reno released Wednesday reads. "Reno Fire Department investigators are working with museum staff to determine what caused the chemical flash."
The eight children and one adult were taken to the hospital for acid burns to their hands, arms, and faces and for smoke inhalation. Four people were treated at the scene. One child was kept at Renown Regional Medical Center overnight for observation, but is expected to be released today, the Associated Press reports.
KRNV aired slow-motion footage allegedly taken during the flash in which you can see a flame burst on the ground in front of the kids.
[Image via AP // Video via KRNV]