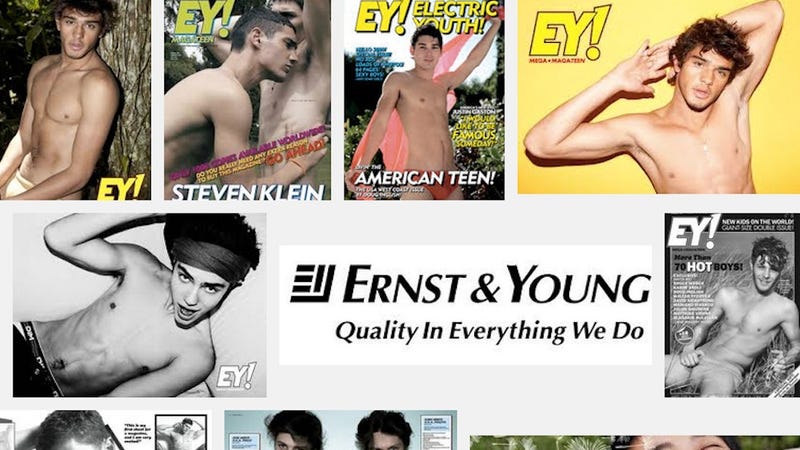 According to the LA Times, the magazine, called EY! Magateen, considers itself a more risque version of Tiger Beat and has put out seven issues since 2008. From the LA Times:
In 2009, Miley Cyrus' ex-boyfriend Justin Gaston was featured on EY! Magateen's cover wearing red briefs. The text on that issue's cover read: "Living the American teen! Loads of photos! Sexy boys!"
The magazine has also collaborated with the soft-core porn advertisers at American Apparel for a t-shirt with the logo, "Teenagers do it better."
As you can see above, the Google image search for EY turns up the old Ernst & Young logo surrounded by pictures of mostly naked young men. While this is probably not what Ernst & Young had in mind when it announced its big name change, it's certainly gives the company a more "modernized" image.
[LA Times]
To contact the author of this post, email taylor@gawker.com