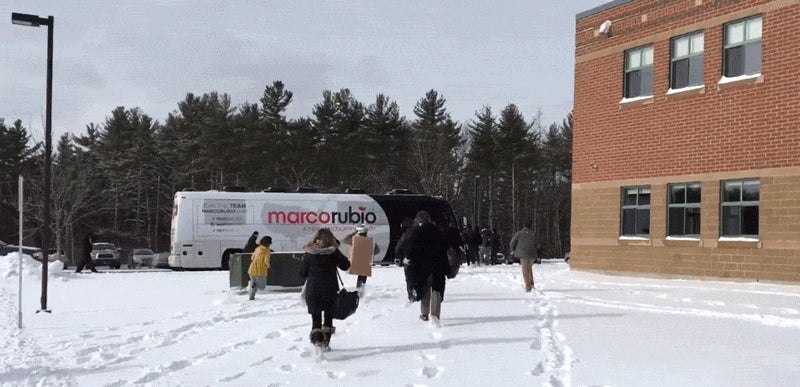 After suffering yet another malfunction in New Hampshire last night, the slowly corroding motherboard that is Marco Rubio had a little visit from a few of his friends this morning.
Here we have reporters and robots, working together at last in pursuit of one common goal—to chase down and emotionally torture a rapidly self-destructing candidate.
And a happy New Hampshire primary day to all.
---